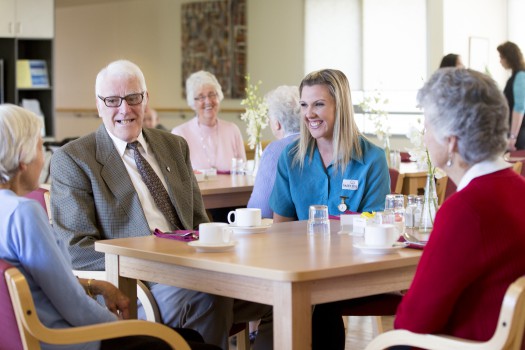 Candidates looking for work in aged care have more choice than ever and competition is fierce. Natasha Egan reports on what three aged care providers are doing to ensure they recruit the best people for the job.
Long-game strategy
Victorian residential and community aged care provider Vasey RSL Care (VRSLC) has reduced its annual voluntary staff turnover rate from 25 per cent in 2008 to 10 per cent in 2014. One of the provider's five residential facilities slashed its turnover from 35 to 3 per cent over that same six-year period.
In doing so, VRSLC has increased the proportion of staff with greater than five years of service from 25 per cent in 2008 to 43 per cent in 2014, while staff leaving with less than two years of service has reduced by 75 per cent.
Motivated by the high turnover rate, VRSLC developed and began implementing an organisation-wide retention strategy in 2008.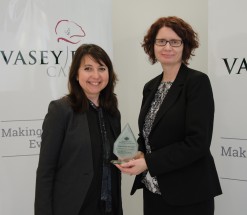 "There's no silver bullet," says Susan Marsenic, who is general manager human resources and has been with the organisation for nine years.
A strategy to address issues of attraction and retention needs to be across a number of different areas and be evidence-based, she says.
"All organisations have limited resources and it is important that we put resources into things where there is actually some evidence that it is likely that it will have an impact," Marsenic says.
VRSLC Vasey looked at employee workforce attraction, retention and push factors from its own workforce, industry and the nation in general, as well as a range of datasets, including National Institute of Labour Studies aged care industry workforce research, to develop a strategy around eight key areas.
Key actions include providing a supportive work environment for employees that focuses on a culture of safety, staff health and wellbeing including smoking cessation and weight reduction programs, and an improved process for new staff.
The strategy addresses quality of leaders, managers and supervisors with accredited and non-accredited development, recruitment and selection practices to better identify leadership capacity, and higher rates of pay for completed management qualifications.
Elsewhere it focuses on minimising documentation to improve work satisfaction and acknowledging and valuing staff for their contributions and achievements through formal and informal recognition programs for service, excellence and low turnover.
Addressing career progression and succession planning through education scholarships, interest-free study loans, leadership development and secondment opportunities, and work-life balance via flexible working conditions such as job share and work from home arrangements, compressed working weeks, and purchased and paid parental leave, are other key areas.
In addition to launching a new website, Marsenic says VRSLC has recently started engaging with social media to boost the organisation and sector's status and image, which is another one of the eight key areas, and its word-of-mouth recruitment opportunities.
"Everyone wants to be part of something that is well regarded. Unfortunately aged care tends to only be remembered for rare negative events," she says.
VRSLC is trying to take control of the conversation by having staff write stories about good things the service does to promote through social media.
"It is pitched at our own employees, potential employees and volunteers. It is under this idea of what we call social recruitment, where social media is the new word of mouth," Marsenic says.
"Traditionally in aged care word of mouth has been a common source of employees, especially for care workers, and it is just making sure in the twenty-first century we are using the twenty-first century version of word of mouth. Social media," she says.
Vasey RSL Care won a 2014 Better Practice Award in the staff development and retention category for this strategy.
* * * *
Software screening
After an initial four-month pilot at a few sites beginning in April 2014, Southern Cross Care Vic (SCCV) has rolled out a customised psychological tool to help attract and employ the best staff for roles in residential and community care.
As part of a wider recruitment and retention strategy, SCCV has incorporated Safeselect, a software tool utilising a psychometric testing base and a structured recruitment process.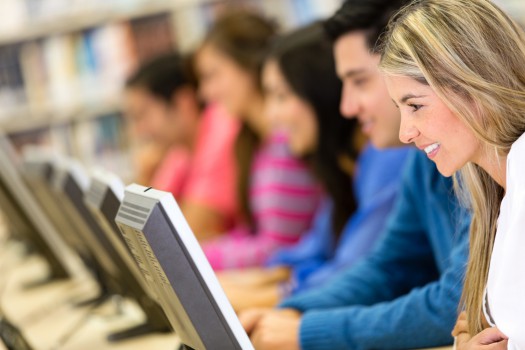 It is being used by managers at all sites for carer and nursing positions and there are plans to extend it to other roles.
Replacing an unsuitable recruit or taking them through the disciplinary process is very expensive, says CEO Jan Horsnell. But most costly is the damage an inappropriate employee can do in their interactions, she says.
"We are trying to ensure we get the people who best fit the culture and the needs of the organisation so that they can provide the best service possible," she says.
This aim has involved putting a lot more time, energy and structure around the organisation's recruitment process, says Horsnell.
SCCV has a centralised recruitment process which involves two recruitment consultants doing the legwork and sending a list of potentially suitable applicants to managers, who make the hiring decisions.
Candidates who pass the usual telephone screening process with the recruiters are offered the opportunity to complete a psychometric test, or profile.
The customised profile has been developed and tested specifically for people working in aged care by an experienced psychologist working in the field, says Horsnell.
It asks a range of questions and shows up potential risk areas. The interview is then structured around asking probing questions on those risk areas.
"If for example the profile shows that someone doesn't respond well under pressure, it doesn't rule them out, but the interview would include exploring how they respond in high pressure situations," Horsnell says.
Following the interviews process, the tool includes a structured procedure for reference checking also aimed at getting the information that relates to the job.
The implementation is still in its early days so strong evidence of the tool's efficacy is yet to come, but the response from managers has been positive so far, says Horsnell, despite the process taking them longer.
"The managers are saying we are getting a lot better candidates, which is weeding out some of the candidates that would have otherwise been chosen," she says.
Even those that were cynical at the beginning said at the three-month review they could see value in the system, she says.
"The managers are saying that it is saving them time because they are getting candidates that they are quite confident in and they can rule people out that are not going to fit the culture of the organisation."
In the past when there was a vacancy, Horsnell says managers would usually fill the position with the best candidate who applied. However, she says they are already getting feedback that managers are now being more discerning because of the tool.
A manager told her recently they had eight people apply for a vacant position but since going through this process they realised that none out of the eight were suitable and decided to readvertise to find a candidate that was.
"To me that is a big turnaround. Rather than getting the best person out of the available, they are saying no, this is our standard, if they don't reach the standard we will go back into the market until we get a best person that fits what we need."
* * * *
Hooking the students
West Australian residential and community aged care and disability services provider Brightwater Care Group employed 28 workers in 2014 as a direct result of its multi-disciplinary student placement program.
However, boosting Brightwater's recruitment opportunities is a small part of the program. It is a commitment to contribute to tomorrow's aged care and disability workers more broadly, says CEO Dr Penny Flett.
The program, which has been running for almost a decade, usually includes 300 to 400 student placements annually, she says, but in 2014 involved 670 students – a 58 per cent increase on the previous year.
It involved students from five universities, 16 VET providers and 11 high schools completing placements at Brightwater's 13 residential aged care facilities and its in-home and other community-based aged and disability services.
Students were studying registered nursing, medicine, physiotherapy, occupational therapy, speech pathology, social work, oral health, human resources, enrolled nursing, Certificates III and IV in Aged Care, Certificates III and IV in Disability, and Certificate III Allied Health Assistant.
Dr Flett says one of their aims is to broaden perceptions and show that it's a very skilled, competent, and welcoming sector that is trying to do the best for the people that need their services.
"A number of allied health students as they graduated from university as fully-fledged physiotherapists and OT's have come to work with us first. For us, that is really exciting because it is a complete change of attitude," she says.
"It is a huge satisfaction to know that we are contributing to broadening people's education."
Dr Flett says the program is part of the organisation's broader strategy to attract, retain and develop the best workforce possible in a shrinking workforce context.
Brightwater started out by becoming a registered training organisation over a decade ago in order to enhance its own workforce and offer training opportunities, says Dr Flett.
"We tried to develop a culture of learning," she says. "I have a very strong view that it is really important to give students, whether they are at university or in VET situations, the experience of actually being part of a workforce or potential workforce in our environment in aged care and disability."
In the early days, Dr Flett says students from both tertiary education sectors were reluctant to attend but after 24 hours there, their views changed.
"You start to convert people and they talk to each other and now these placements are very highly valued both by the training and education providers but also by the students themselves."
She says relationship building is the key to a successful student placement program.
Word of mouth from the students is very powerful and training and education providers see value in the placements broadening their students' education and enthusiasm.
"Once that starts to happen then the relationship really gets very strong because both sides are winning."
The most recent addition to the placement strategy is the introduction of the Interprofessional Education program (IPE) four years ago, which Brightwater operates in partnership with University of Western Australia and Curtin University.
Last year's placements included 73 IPE students from seven health professions learning together to gain understanding of each other's clinical skills, while experiencing the aged care environment, she says.
Without IPE, students come out of their training very well-trained and competent in their own discipline but they don't know much about the rest, says Dr Flett.
"In the future with this very increasingly ageing population, you can't do it in your own profession anymore. You have got to be part of a team. It is absolutely crucial. So we are trying to educate people of the future."