Aged care stakeholders are calling on the government to implement major reform without delay following the release of the royal commission's final report.
The Royal Commission into Aged Care Quality and Safety's final report, which was handed to the Governor-General on Friday, was tabled in Parliament on Monday.
At a press conference coinciding with its release Prime Minister Scott Morrison, Minister for Health and Aged Care Greg Hunt and Minister for Senior Australians and Aged Care Services Richard Colbeck announced $452 million as an initial response to the report.
The report titled Care, Dignity and Respect contains eight volumes and 148 recommendations to overhaul the aged care system.
Royal commissioners Tony Pagone and Lynelle Briggs call for a fundamental reform of the aged care system, however they express divergent views and make alternative recommendations in the report.
Provider peak body Aged and Community Services Australia said it was "disappointing" that some recommendations were not unanimous.
However, ACSA CEO Patricia Sparrow said the "split" in views was not a reason to hold up implementing reforms.
"There is no split on the need for a total overhaul that means providers are resourced to employ more staff and deliver more care and support. This cannot be used as an excuse to not progress major reforms. We know what the big problems are – we now need the big solutions," Ms Sparrow said.
She said the aged care sector needs more support from the government and the community to be able to deliver an aged care system that older people deserved.
Ms Sparrow welcomed the initial funding response but said a complete overhaul was the most important action needed.
"We need an overhaul, not just more top-ups, in order to guarantee respect for older Australians for future generations," Ms Sparrow said.
The funding was also welcomed by the CEO of fellow provider peak Leading Age Services Australia, Sean Rooney, who called for a dedicated program to see the royal commission's recommendations come to life.
LASA is proposing an Aged Care Reform Taskforce design, plan, coordinate, and evaluate a comprehensive response to the Royal Commission's reform program, he said.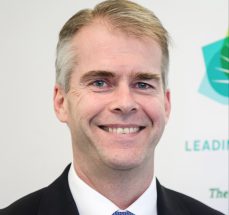 "Significantly, the taskforce will provide a collective and effective forum to resolve reform implementation matters as and when they arise," Mr Rooney said.
"I suggest the responsible Federal Minister chairs the ACRT, with members being drawn from consumer groups, workforce representatives and provider peak bodies, alongside primary care and acute care representatives and senior officials from governments."
Mr Rooney said the royal commission has provided a once-in-a-lifetime opportunity to address the needs of older people.
"We must do all we can to translate this opportunity into meaningful outcomes for older Australians, now and into the future."
COTA Australia chief executive Ian Yates said the government was now responsible for addressing issues in aged care.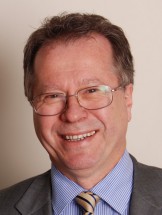 "When it comes to the crisis consuming our aged care system, the royal commissioners are unanimous in identifying the issues of neglect, abuse, indifference and poor leadership," Mr Yates said.
"The fact that there are a few alternative recommendations from the commissioners on the best way to manage and fund the aged care system in no way lets government off the hook. There are no barriers to commencing urgent and long-awaited reforms," he said.
Mr Yates said major reform must start now.
"We need a major transformation of the system, and older Australians shouldn't wait a day longer than needed to be guaranteed choice, dignity and quality in aged care," he said.
Oral health needs well-designed system
Australian Dental Association New South Wales president Dr Kathleen Matthews welcomed the royal commission's recommendations on oral health, but said the proposals, including Medicare-funded dental care, need to be well designed, implemented and promoted to ensure success.
Dr Matthews said care staff are often untrained and lack knowledge or time to provide oral health care.
"The recommendation for at least one oral health practitioner in every approved care provider… will help older Australians in care receive the dental treatment they deserve. Improving the current aged care workforce's knowledge of oral care for older Australians and the commitment to best practice oral health care is also welcome," Dr Matthews said.
Dr Matthews also welcomed the recommendation for a Seniors Dental Benefits Scheme, which will provide funding for dental services for aged care residents and community-based seniors.
"An SDBS will only work if patients, their families and carers know about it, understand it and can access it, which is the Federal Government's responsibility.
"ADA NSW calls on the Federal Government to accept the commission's recommendations and work with the oral health profession and other key stakeholders to ensure the program's successful design and implementation."
Technology recommendations encouraging
Epicor Software regional vice president for ANZ Greg O'Loan said they were satisfied with the number of technology-focused recommendations put forward and specifically a whole section looking at improving aged care through data, research and technology.
He said it was also positive to see that problems and limitations with current technology infrastructure were addressed in the report.
While the recommendations are encouraging, there is still room for improvement, said Mr O'Loan, who called on the government to take on action quickly.
"With a federal election pending late this year or early next, it would be a shame for this to become an election issue."
Seniors must be at centre of design
Older Persons Advocacy Network CEO Craig Gear said the report was a watershed moment that must put older people at the centre of the aged care transformation process.
"Today, the royal commission has confirmed that aged care must move from a substitute decision-maker model to a supported decision-maker model, which means preferencing the choices of the older person, and upholding their right to make these choices," Mr Gear said.
"Older people must remain the decision-maker and retain choice and control over all decisions about their care and services, whether they are receiving home care services or living in residential aged care."
Read the final report here.
Continue to follow Australian Ageing Agenda in the coming days and weeks for many more stories on the royal commission's final report and recommendations.
Comment on the story below. Follow Australian Ageing Agenda on Facebook, Twitter and LinkedIn, sign up to our twice-weekly newsletter and subscribe to AAA magazine for the complete aged care picture.