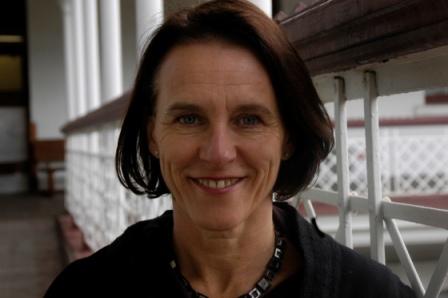 Above: National Ageing Research Institute director and webinar facilitator Dr Briony Dow
By Linda Belardi
To coincide with World Elder Abuse Awareness Day, the Australian Association of Gerontology in partnership with Advocare and Australian Ageing Agenda, will host a webinar on June 12 to explore the gender differences associated with elder abuse and the ways in which service providers can respond to these gender-specific differences.
Facilitator of the web event, Dr Briony Dow, Director – Health Promotion Division, National Ageing Research Institute, said she hoped participants would gain a better understanding of how gender interacts with the experience of elder abuse and the risk factors and impacts of abuse for older men and women.
While the subject of gender-based elder abuse has received limited research attention in Australia and internationally, it is known that men are more likely to perpetuate abuse but less likely to report it when it happens to them. On the other hand, abuse of older women is more likely to be the continuation of domestic violence.
The one-hour webinar will feature presentations delivered by Dr Catherine Barrett from the Australian Research Centre in Sex, Health and Society at La Trobe University and Gary Ferguson, Community Education Co-ordinator at Seniors Rights Victoria.
Prompted by the case of Norma, an 84 year-old woman who was sexually assaulted by a staff member in an aged care facility in 2010, Dr Barrett launched Norma's project to collect and record older women's stories of sexual violence. Dr Barrett will present some of her research findings from the ongoing nation-wide study gathered from interviews with family members, older women and health providers.
Mr Ferguson will use the event to highlight the experience of elder abuse among men and some of the reasons why men are less inclined to report abuse.
It is believed that men make up around 25 per cent of victims of elder abuse – mostly financial, psychological and physical abuse, but they often remain invisible in the discussion on this topic.
Mr Ferguson said men tend to be less inclined to report the abuse early and will not usually talk about the situation until it has become critical.
To help raise awareness of this issue Seniors Rights Victoria is planning to develop specifically targeted community education for older men in Victoria.
Dr Dow said that for men the incidence of elder abuse is also linked to their increased likelihood of social isolation. "Men are more likely to be socially isolated and less likely to seek help," she said.
The limited research that has been done on the incidence of elder abuse in Australia suggests that reporting is much lower than its actual occurrence in both the community and residential aged care settings.
World Elder Abuse Awareness Day is on 15 June.
'Gender issues in elder abuse webinar'
When: 12 June

Time: 1:00 – 2:00 pm AEST
Cost: AAG Members: free, Non-members: $20