By Natasha Egan
Residential aged care accounts for the bulk of government spending on incontinence, according to a new report from the Australian Institute of Health and Welfare (AIHW) released for World Continence Week, which runs from June 24 to 30.
The report, Incontinence in Australia, which builds on an AIHW bulletin on the same topic released in December last year, shows incontinence cost the health and aged care systems an estimated total of $1.6 billion in 2008-09.
Residential aged care accounted for $1.3 billion of the total compared to $145.5 million for hospitals, $67.6 million the Stoma Appliance Scheme and $31.6 million for the Continence Aids Payments Scheme.
Tying in with aged care accounting for the bulk of expenditure, incontinence is also much higher in older people.
In 2009, nearly 25 per cent of people aged 85 and over and 7 per cent of those aged 65 or more experienced severe incontinence compared with 0.6 per cent of people aged under 65, the report found.
AIHW spokesperson Dr Pamela Kinnear said severe incontinence referred to instances where a person always or sometimes needed help with controlling bladder or bowel functions and/or using continence aids.
"Severe incontinence can profoundly affect the quality of life of those who experience it, as well as their ability to participate in work and social activities," Dr Kinnear said.
Severe incontinence affected 316,500 people, or 1.5 per cent of the Australian population, with the prevalence higher in females (2 per cent) than males (1 per cent), the report found.
Only 26 per cent of people aged 15 to 64 with severe incontinence participated in the labour force compared to 55 per cent of people in the same age range without the condition, it found.
Overall, incontinence is affecting an increasing number of people yet a better understanding of the experiences of sufferers and their carers is still needed, the report stated.
"Primary carers who assist people with severe incontinence are more likely to report strained relationships with those they care for, to need more respite care, and to report lower labour force participation," Dr Kinnear said.
Elsewhere, the AIHW report found:
about 72,900 primary carers provided help with managing someone else's incontinence
four in five primary carers were female and three in four spent 40 hours or more per week caring
42 per cent of primary carers had their sleep interrupted often
labour force participation rate of 26 per cent for people aged 15 to 64 with
about 52 per cent of people with severe incontinence were unable to go out as often as they would like
about 3 per cent of people with severe incontinence reported they could not go out at all
Download the AIHW report: Incontinence in Australia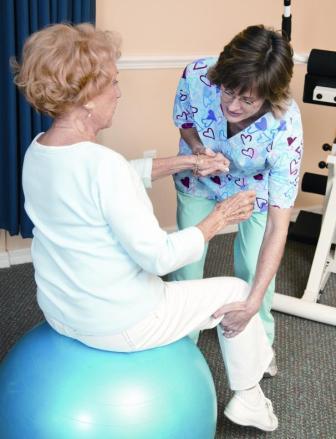 Call for subsidised continence physiotherapy
The Continence Foundation of Australia, the peak body for continence promotion, management and advocacy, reports over 4.8 million Australians experience bladder or bowel control problems.
It estimated that by 2030, the number of Australians living with incontinence will grow to 6.4 million.
The Australian Physiotherapy Association (APA) is using World Continence Week to again call on the government to subsidise continence physiotherapy in a bid to reduce continence-related surgery.
The APA said 19 people go under the knife to correct their incontinence every day, which has a financial cost to the country of $42.9 billion per year.
While some patients will require surgical intervention, APA National President Marcus Dripps said physiotherapy should be the first line of treatment.
"Australians should have access to a continence management program from an appropriately qualified physiotherapist, funded through the Medicare Benefits Scheme," Mr Dripps said.
"Data analysis by the APA found that comprehensive physiotherapy treatment costs each patient approximately $500, while surgical management costs between $7820 and $10260."
"Without a specific Medicare item for physiotherapy management of continence issues, the tax-payers and the patients are simply paying too much," Mr Dripps said.
If you need support for living with incontinence, visit the Continence Foundation of Australia for information and continence resources.
Or contact the National Continence Helpline on 1800 33 00 66 or via helpline@continence.org.au Monday to Friday, between 8.00am and 8.00pm Australian Eastern Standard Time.