Consumer advocates have welcomed the commonwealth government's announcement that nationally consistent fees for its new home support program will be phased in over two years from July 2015, but have stressed safety nets need to be monitored to ensure all older Australians can access the support they need.
The Commonwealth Home Support Program, which will combine the existing Home and Community Care Program (HACC), National Respite for Carers Program (NRCP) and Day Therapy Centres (DTC) from July 2015, will see nationally consistent fees in place from July 2017 reflecting around 15 per cent of the total cost of services, the government announced last Friday.
The new national fee framework, which was a Productivity Commission recommendation to address the wide variation in fees currently charged for basic home support services around the country, will be developed in consultation with community and sector representatives and the Home Support Program Advisory Group.
On the day of the announcement, Minister for Ageing Jacinta Collins said the new fee structure would improve the fairness and sustainability of home support services and include safeguards for people least able to contribute.
"The simplified fee structure will take into account people's ability to contribute to their own care – so that older Australians who cannot pay for these support services will not have to. No one will be denied services because they can't afford to pay," Minister Collins said.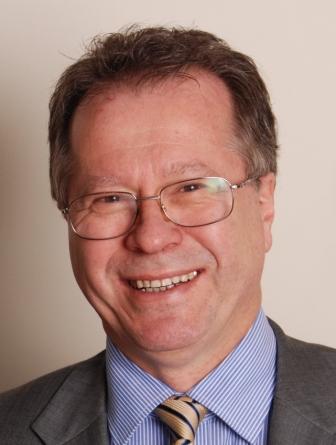 Ian Yates, chief executive of COTA Australia, says measures in place to protect people unable to pay need to be monitored
Seniors advocacy group COTA Australia said the introduction of nationally consistent fees would right a wrong that currently sees older people pay markedly different rates for the same service.
Chief executive Ian Yates said it was good to see the government had moved to correct the unfair current system but added it was essential that protections in place for those who can't afford to pay are monitored by the Aged Care Financing Authority (ACFA).
"COTA has argued for the introduction of an equitable fees system which allows people to pay for services they receive based on a means-tested sliding scale," Mr Yates said.
"This system ensures those who can't afford to pay are still provided the services they need without cost, while making sure those that can afford it are paying the same amount for the same service no matter where they receive that service."
Mr Yates is calling on the government to ask the ACFA to formally monitor access to the Home Support Program so the impact of the new fees can be properly assessed as they are rolled out.
"It is critical that the new system is closely monitored and adjusted as needed to make sure it achieves its proper outcomes," Mr Yates said.
Catholic Health Australia chief executive officer Martin Laverty (pictured above) agreed those who can afford to pay should pay but stressed a national fees policy must not lead to a reduction in access to care for older Australians, particularly the poor or frail.
"For those people receiving care in their own homes who have the means to financially contribute to their care costs, it is reasonable that they be asked to do so. For those not able to fund their care costs, a robust social safety net needs to be maintained," Mr Laverty said.
To ensure older Australians do not see cuts in the aged care services they are entitled to receive, Mr Laverty has also called for robust consultation to be undertaken as the changes are implemented.
"There must now be close consultation to ensure that the national consistent fee structure does not create adverse consequences of older Australians missing out on access to care," he said.
"The fee structures must also be simple to understand and administer."
The move also has the support of UnitingCare Australia national director Lin Hatfield Dodds, who said effective social policy was good economics.
"UnitingCare Australia welcomes the move to a national fees framework in Home and Community Care, enabling people to pay according to what they can afford, delivering fairness and equity across the states and territories," Ms Hatfield Dodds said.
"We urge the Government, and future governments, to align social and economic policy goals and invest in the things that matter to better support a stable and sustainable society."