Being a turnaround specialist and locum in the aged care sector needs empathy above all, says nurse practitioner candidate Caroline Kirgia.
Ms Kirgia (puctured above) travels to aged care homes around the country in her role as a senior nurse consultant in the operations team of aged care advisory and support organisation Ansell Strategic.
That role can involve going into a facility to turn around a sanctioned home or filling a temporary leadership gap as a locum.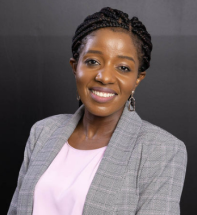 "I think the single biggest characteristic you need is empathy – if you are not prepared to take the perspective of the care team and the resident, your influence can only be surface deep," Ms Kirgia said.
"We often start our work with a team that is feeling ashamed and embarrassed – it's not a good starting point for positive momentum. If I acknowledge that vulnerability and become part of the team, I can help bring about a solution that will remain long after I'm gone."
Ms Kirgia was born and raised in Kenya. She came to Australia to study nursing and public policy management with a view to returning to Kenya, but decided to stay and work in aged care.
"During my studies, I worked at a local nursing home and immediately fell in love with aged care," she said. "I could see that the nurses' role in aged care was the most critical, and that this would only increase over time."
"They couldn't even wear their uniforms at the shops because of the backlash."
She got a job at ECH in Adelaide and by the time she was 24, was promoted to care manager at one of the provider's largest homes. And now Ms Kirgia is studying to become a nurse practitioner, an emerging role she has seen in her travels in regional and remote Australia since joining Ansell Strategic.
She likes the diversity of her current role and having the opportunity to learn from many different homes across Australia. Ms Kirgia said she's most passionate mentoring young registered nurses, who are often placed in leadership roles out of necessity.
Other important traits for her role include being open to learning, especially in locum roles, and okay with travel, she said. A love of travel is certainly true for Ms Kirgia, said Ansell Strategic managing director Cam Ansell.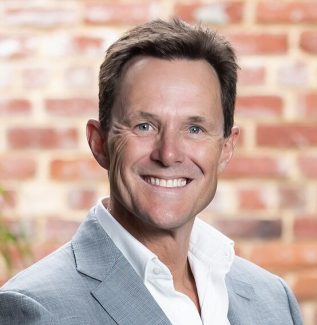 "In three years with Ansell Strategic, she has seen more of this country than most of us see in a lifetime.
As a turnaround specialist and locum, Caroline has formed an attachment to the travelling lifestyle with a particular affection for regional Australia and the unique experiences that come with a life on the road," Mr Ansell said.
"Caroline has been exposed to some of the toughest compliance projects in the country, several of which have drawn national media attention. And despite the pressure, she is one of the first of the Ansell Strategic nursing team to volunteer for the next challenge."
"You need to respectfully challenge conditions that lead to poor care outcomes and that can be met with resistance."
Ms Kirgia said the biggest challenge she's experienced to date was a turnaround for a sanctioned home she was actually expected to close down after the previous two advisors failed to get it out of sanction. However, the home was a critical service for the region and one of town's biggest employers.
"My experience as a care worker and aged care nurse was really important because the first task was about helping the team move beyond the cycle of blame and shame that had made it so difficult to move forward – they couldn't even wear their uniforms at the shops because of the backlash," she said.
After building a rapport with the team and helping them back to purpose, Ms Kirgia said they started making steps toward a supportive culture. And while the path to compliance was slow, each milestone was celebrated and supported by the department and the commission, she said.
"The home returned to full compliance and, more importantly for me, the novice nurses had become confident, proud leaders who didn't need me there anymore."
The final characteristic important to the role, according to Ms Kirgia, is the ability to be bold when needed because a smile and good attitude cannot change poor culture and outdated practices alone.
"You need to respectfully challenge conditions that lead to poor care outcomes and that can be met with resistance. The longer I do the job, the better I get at helping people to recognise the need for change, but it takes strength of character as well diplomacy."
This story draws on an original article by Cam Ansell
Main image: Caroline Kirgia
Comment on the story below. Follow Australian Ageing Agenda on Facebook, Twitter and LinkedIn, sign up to our twice-weekly newsletter and subscribe to AAA magazine for the complete aged care picture.