A new program that aims to improve palliative and end-of-life care for aged care residents has received almost $9 million in Federal funding.
Minister for Health and Aged Care Greg Hunt and Minister for Senior Australians and Aged Care Services Richard Colbeck announced the funding last week as part of a $56 million commitment to improve end-of-life and palliative care for older Australians. It is also part of the government's response to the aged care royal commission.
It includes $8.9 million over three years for the University of Wollongong's Australian Health Services Research Institute to establish the Palliative Aged Care Outcomes Program (PACOP).
PACOP aims to significantly improve the outcomes of residents who are approaching end of their life by providing a consistent and nationally agreed framework to drive provider, policy and system-level improvements in palliative and end-of-life care.
Professor Claire Johnson has been appointed PACOP's inaugural director to lead the program.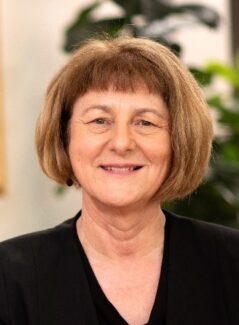 Professor Johnson, who was most recently the clinical lead for end-of-life care at Eastern Health in Melbourne and held the Vivian Bullwinkel chair of Palliative Care Nursing at Monash University, has a strong background in primary care.
She said the program was important because 60,000 residents died each year.
"Whether it's recognised or not, a huge amount of the care in that last period of life is being provided by aged care providers. To ensure that there is equitable access to good end-of-life care, we need to make sure that people in aged care homes have access to really good quality care, similar to people who are in the home or people who are out in hospital," Professor Johnson told Australian Ageing Agenda.
Professor Johnson said the program would bring an improved skillset to aged care homes.
"The core of the PACOP program is to systematically improve the care and outcomes for people in aged care homes at the end of life. It puts in place mechanisms to help staff to identify those residents who are deteriorating and who have increased needs or problems that are associated with their deterioration, and to encourage and support staff to respond to those needs in a timely way," she said.
PACOP will be a sister centre to the university's Palliative Care Outcomes Collaboration (PCOC), which has been running since 2005 to measure and benchmark patient outcomes in palliative care.
Professor Johnson said the PACOP has been informed by PCOC but adapted for aged care settings.
Recruitment for the program will commence early next year. It will be widely available to aged care homes from October when the Australian National Aged Care Classification replaces the Aged Care Funding Instrument, she said.
"The reason we're aiming to implement broadly in October is because AN-ACC assessments of residents for funding purposes will be undertaken externally, and the workforce that was involved in doing ACFI assessments in the aged care homes will be freed up. That means there will be greater capacity for aged care homes to focus on really good assessment for care planning, as opposed to doing assessments for funding," Professor Johnson said.
Mr Hunt and Mr Colbeck also announced Queensland University of Technology received $10.1 million for two projects, including the Program of Experience in the Palliative Approach to provide targeted palliative care education and training onsite to aged care staff.
The funding will also expand QUT's End of Life Directions for Aged Care Linkages program to build workforce capacity and improve coordination across the primary care, aged care, and palliative care sectors.
Other palliative care funding includes $37 million to expand the Greater Choice for At Home Palliative Care program, which aims to improve palliative care coordination through Primary Health Networks.
Comment on the story below. Follow Australian Ageing Agenda on Facebook, Twitter and LinkedIn, sign up to our twice-weekly newsletter and subscribe to AAA magazine for the complete aged care picture.