With the federal election just days away, the Australian Physiotherapy Association is calling on the next government to commit to funding allied services for aged care residents.
The 2022-23 Federal Budget revealed that the Australian National Aged Care Classification funding model – which replaces the Aged Care Funding Instrument and comes into play on 1 October – has a starting price of $216.80 for a standard day of care with average resident funding expected to be approximately $225 per day.
However, APA gerontology group national chair Joanna Tan told Australian Ageing Agenda: "The AN-ACC funding model for residential aged care does not specify how residential facilities spend the money allocated for each resident, with many providers indicating that this money will not even be sufficient to provide for basic care and nursing."
She added: "Without certainty of funding, residential facilities are looking to reduce allied health services to save money."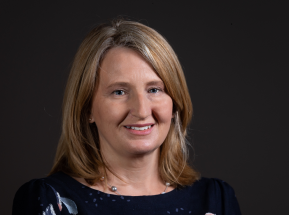 Without specific funding for allied health services, the implication is that there is no budget for onsite or contracted allied health providers, she said.
"Whilst there is a requirement for residents to access allied health services as part of the Aged Care Act, these would be in response to events or for basic assessments and care planning, rather than provided as part of a holistic, ongoing service," Ms Tan told AAA.
According to Ms Tan, AN-ACC is forcing physiotherapists with specialised aged care experience to leave the sector. "Allied health providers are reporting there is uncertainty in the industry around the implementation of the new funding model with contracts not being renewed and physiotherapists reporting their hours being reduced, with many looking to leave the industry."
Curtailing residents' access to physiotherapy sessions will increase the risk of falls, she said. "If allied health staff are not present onsite for regular reviews and attending to referrals, there is reduced ability to implement coordinated multi-disciplinary interventions that help to prevent deterioration in function and prevent adverse events like falls."
Having certainty of funding for allied health in residential aged care, "would allow providers to recruit and retain staff to continue to be on-site to provide appropriate, timely and proactive services," said Ms Tan.
Comment on the story below. Follow Australian Ageing Agenda on Facebook, Twitter and LinkedIn, sign up to our twice-weekly newsletter and subscribe to AAA magazine for the complete aged care picture.