Industry peak Allied Health Professions Australia met with the Department of Health and Aged Care in Canberra on Monday afternoon calling for mandated minutes of allied health services in residential aged care settings.
"And I would say that the result of that meeting is positive, despite the fact that Minister Wells was unable to attend because she has Covid," AHPA CEO Browyn Morris-Donovan told Australian Ageing Agenda. "But we were at least able to gain the attention of one of her key advisors and work towards having a face-to-face meeting with Minister Wells towards the end of January."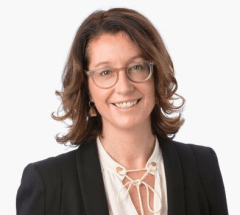 Ms Morris-Donovan said this wasn't the first time that the AHPA had discussions with the department. "We've had several meetings with the Department of Health and Aged Care to flag our really genuine concerns … that in the absence of mandated allied health care minutes there would be a decline in allied health services provision which results in a decline in the quality of allied health services that are able to be provided."
According to an AHPA survey of 279 allied health professionals, those concerns appear to be founded. "When we look at that cohort of 279, 13 per cent have already lost their job – this is affecting the physiotherapy and occupational therapy workforces in particular," said Ms Morris-Donovan.
The survey also shows 43 per cent of respondents have had their hours reduced. "Some of them quite significantly," said Ms Morris-Donovan. "That is going to make it hard for them to stay gainfully employed in the residential aged care sector."
Under the Australian National Care Classification funding model – which replaced the Aged Care Funding Instrument and came into play on 1 October – aged care providers receive an average of $225 per resident for a standard day of care.
While there exists mandatory minutes of care provided by nurses and personal care workers, the government has not mandated any minimum average minutes for allied health care.
Instead, spending on allied health is left to the discretion of providers – many of whom are financially pressured and unable to deliver an adequate level of allied health care.
Indeed, survey respondents reported facilities cutting hours for allied health care by as much as 75 per cent. This, said Ms Morris-Donovan, is leading to a deterioration in the quality of allied health care. "Really interestingly – and alarmingly – 79 per cent in this survey said they were concerned about safety or quality of care for residents."
In the short-term, the AHPA is calling on the federal government to provide interim funding for allied health services in residential aged care. "We recognise that AN-ACC is now in play, so we need to look at what are the temporary pathways by which we can hold on to allied health services provision in residential aged care while we look at what we're actually going to do for the longer term."
In the longer term, Ms Morris-Donovan told AAA the AHPA would be wanting to see provisional benchmarks set of average minutes per resident per day for allied health services.
"Based on our understanding of the evidence that went to the royal commission we would be suggesting 22 minutes a day is a very appropriate and fair measure for aged care allied health services," she said.
"Allied health provision has gone from bad to worse."
Currently, the average amount of allied health care in residential aged care settings stands at just over five minutes per resident per day. "The way the new funding model has been implemented has failed to address this and so allied health provision has now gone from bad to worse – it certainly can't perform its restorative role," said Ms Morris-Donovan.
This has led to a "swift and drastic" loss of allied health practitioners in residential aged care, added Ms Morris-Donovan, "and is likely to have long-term negative impacts on residents and the rest of the care team who rely on them."
While the government has said it will review the impact of AN-ACC after 12 months of implementation, Ms Morris-Donovan said, by then, it will be too late for the allied health professionals working in aged care homes. "Once skilled allied health professionals have left the sector, it will be difficult to get them back."
New campaign launched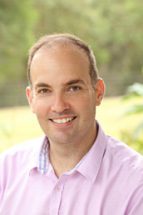 Meanwhile, allied health advocate and CEO of Queensland provider Allied Aged Care Alwyn Blayse has launched a new campaign calling for physiotherapy and other allied health services to be brought back into residential aged care.
"We should all feel guilty right now for completely abandoning our mums and dads in nursing homes," said Mr Blayse, a senior physiotherapist, in a statement. "They no longer receive even one-tenth of the allied health care the royal commission said they need to prevent deterioration, falls, pain, hospitalisation and death."
People were warned they would not receive the allied health care they needed once AN-ACC began, said Mr Blayse. "What we have now in terms of allied health after the aged care reforms is worse than what we had in the ACFI, when at least allied health were there. The government and Department of Health [and Aged Care] has now let the allied health baby be thrown out along with the ACFI bathwater."
Comment on the story below. Follow Australian Ageing Agenda on Facebook, Twitter and LinkedIn, sign up to our twice-weekly newsletter and subscribe to AAA magazine for the complete aged care picture.