Allied Health Professions Australia has called for extra government funding so that aged care homes can access more hours of allied health services.
While welcoming the Labor Government's support of a workforce wage increase and its commitment to providing nurses onsite 24/7, AHPA said it has yet to address the ongoing allied health crisis in aged care.
"Our aged care system must be funded to genuinely clinically assess all people in aged care for the full range of allied health services that might help maintain their wellbeing and assist reablement, and then plan their care and actually meet those needs," AHPA CEO Claire Hewat told Australian Ageing Agenda. "This is a human rights issue and the least that older people deserve."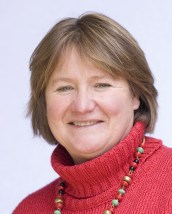 Allied health hours in residential aged care are woefully inadequate, said Ms Hewat. "Stewart Brown's deep dive survey in 2020 calculates allied health at 7.2 minutes per day, while University of Technology Sydney research found that in December 2021 it was 5.3 minutes a day. This is worse than the royal commission's finding."
Addressing the new aged care funding model – AN-ACC, which replaces the Aged Care Funding Instrument when it comes into play on 1 October – Ms Hewat said: "While we welcome the replacement of the ACFI by the AN-ACC, the AN-ACC in its current form is not designed for allied health. Although allied health care minutes will be required to be reported, unlike for nurses and personal care workers, there is no proposed mandated benchmark."
There is also no detail on the level of reported data that will be required, Ms Hewat told AAA. "That is important because we know some types of allied health services that older people need are particularly underrepresented, if at all."
Access to allied health services in residential aged care settings is important, said Ms Hewat, as it prioritises early intervention and prevention, which avoids "costly emergency and hospital care further down the track."
Ms Hewat said the AHPA – which represents more than 150,000 allied health professionals across Australia – looks forward to working with the Labor Government to translate its pre-election commitments "into equitable access and fairness," including in residential aged care. "It's time to think outside the square and implement properly funded multidisciplinary models that work in their local context," she added.
A similar criticism of AN-ACC has been made by the Australian Physiotherapy Association, which said the model threatened allied health services operating in the aged care sector. "Without certainty of funding, residential facilities are looking to reduce allied health services to save money," APA gerontology group national chair Joanna Tan told Australian Ageing Agenda earlier this month.
Comment on the story below. Follow Australian Ageing Agenda on Facebook, Twitter and LinkedIn, sign up to our twice-weekly newsletter and subscribe to AAA magazine for the complete aged care picture.