Ahead of World Elder Abuse Awareness Day on 15 June, the Older Person's Advocacy Network is launching a national project that aims to address sexual assault in residential aged care homes.
Called Ready to Listen, OPAN has partnered with Celebrate Ageing and the Older Women's Network NSW to help residential aged care providers better understand the impacts of sexual assault and their role in responding appropriately.
An estimated 50 people are sexually assaulted in Australian aged care homes every week, according to evidence presented to the aged care royal commission.
Most of them are women living with dementia.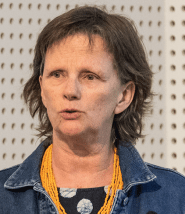 Writing in the upcoming issue of Australian Ageing Agenda, Dr Catherine Barrett, founder of not-for-profit advocacy organisation Celebrate Ageing, said there's a tendency of service providers and investigating authorities to dismiss the testimony of people with cognitive impairment as unsound.
"Ready to Listen challenges the widespread assumption that the testimony of people in residential care who report sexual assault is unreliable. Dismissing the sexual assault disclosures of these residents as confusion is harmful to the victim/survivor. It also enables the sexual assault to continue," said Dr Barrett, Ready to Listen project coordinator.
Dr Barrett hopes the Ready to Listen project will elevate the issue of sexual assault and also break the cultural of silence that exists in the residential aged care sector. "As a former nurse unit manager, I have been advocating for the prevention of sexual assault in aged care homes for 25 years," writes Dr Barrett. "What I've noticed over that time is the silence around sexual assault and the silencing."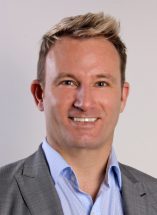 OPAN CEO Craig Gear told AAA that many aged care workers have revealed they're not confident in dealing with such a complex issue as sexual assault. "Ready to Listen provides them with the knowledge, skills and supports to better respond to people who have experienced sexual assault – sensitively and in a trauma-informed manner."
Funded by the Department of Health, the project taps into a series of recommendations to come out of the aged care royal commission. "The sector has seen little improvement since the aged care royal commission handed down its findings more than 12 months ago," said Mr Gear.
According to the most recent Aged Care Quality and Safety Commission performance report, 530 cases of unlawful sexual conduct or inappropriate sexual contact were identified in residential facilities between September and December 2021.
The Ready to Listen project – which includes events, resources, and education modules and workshops – will enable service providers to put preventative measures in place to reduce the incidents of sexual assault in residential aged care, said Mr Gear. "Aged care workers need to acknowledge that sexual assault does, or could, happen on their watch."
You can read more from Dr Catherine Barrett on the Ready to Listen project in the May-June issue of Australian Ageing Agenda. Subscribe here.
Comment on the story below. Follow Australian Ageing Agenda on Facebook, Twitter and LinkedIn, sign up to our twice-weekly newsletter and subscribe to AAA magazine for the complete aged care picture.