The royal commission's proposed four-star rating model for residential aged care may take the sector a step backwards, an industry professional tells Australian Ageing Agenda.
Counsel assisting the Royal Commission into Aged Care Quality and Safety made the proposal, which is based on achieving a four-star rating under an adjusted US-staffing model during a hearing in Adelaide in February.
It is based on an average case-mixed total of between 186 and 265 care minutes per resident per day from registered and enrolled nurses and personal care workers with a daily minimum of 30 minutes of registered nurse care time per resident and at least 22 minutes of allied health care per resident per day.
Pride Living financial and operational management partner James Saunders said the proposal says a four-star rating can be achieved with three hours and six minutes of care including 63 minutes from a registered nurse, and two hours from an enrolled nurse or personal care worker.
"That's a lot like the old nursing home model because that gives us carer hours of just over two hours a day. That equates to the bad old days, where we had a [carer-to-resident] ratio of 1 to 8 on day shift, 1 to 12 in the evening and 1 to 30 on night shift," Mr Saunders told AAA.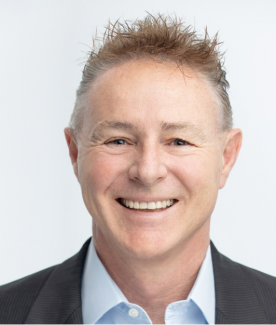 "We know nationally we provide about three hours a day of nursing and personal care, which includes registered and enrolled nurses and personal care workers, and that's about 36 minutes of registered nurse, and then 144 minutes of enrolled nurse and personal care workers," he said.
Mr Saunders will provide an analysis of the aged care royal commission's four-star staffing model and its implications and limitations based on real-life experiences at LASA National Congress 2020 this month.
If 4 stars means we are funded to provide 265 care minutes a day we will have a much better system. If we can achieve 4 stars with only 186 minutes, registered nurses would have to go back to handing out medications, Mr Saunders said.
"The royal commission is saying we can achieve this, basically a step into the future by going back to this nursing home model, where to make that work, it would have to be the registered nurses giving out the medications, which is just a waste and it just doesn't recognise the importance of registered nurses in aged care and contributes to aged care being seen as the poor relative of the healthcare sector," he said.
Mr Saunders said residential aged care could adopt a less-intrusive model similar to home care, where registered nurses are seen on a referral basis rather than a driving the whole situation.
"You've just got one primary point contact, which in home care is your carer, and that's what it should be in residential aged care.
"You have a primary carer, then the registered nurse is just treated like a member of the allied health team, where they're seeing you when you need that support," he said.
Mr Saunders said the sector should carefully evaluate this model as recommended by the royal commission.
"The devil is in the detail. We really need to see more about this model before implementing it."
The LASA National Congress takes place over 10 days as a virtual event on 12 – 23 October.
Comment below to have your say on this story. Subscribe to Australian Ageing Agenda magazine and sign up to the AAA newsletter