Aged care clinicians can better manage high impact and high prevalence risks by being proactive and using best practice methods, according to new industry report.
The Out in Front – High Impact High Prevalence Risks in Aged Care report by aged care sector consultants Ansell Strategic responds to high number of facilities not meeting Standard 3, which is the aged care quality standards for personal and clinical care.
The Aged Care Quality and Safety Commission's October-December 2020 Sector performance report shows that Standard 3 was the most frequently unmet standard and that not effectively managing high impact or high prevalence risk was third most popular reason for non-compliance.
To meet this requirement, providers need to do all they can to manage risks related to residents' personal and clinical care, which means following best practice guidance and applying measures to ensure risks are as low as possible while supporting an individual's independence and self-determination to make choices and take risks, according to the standards.
The issue is that aged care clinicians are often using outdated methods to undertake assessments and write care plans, said Judi Coombe, the report's author.
"We're seeing clinicians are tending to continue to use their old methods to undertake assessments and write the care plan and there's a heavy reliance on the care planning software to deliver a document that meets the standards," Ms Coombe told Australian Ageing Agenda.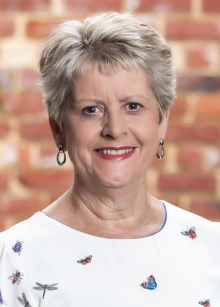 However today's clinicians need to have an understanding of best practice clinical methods, which requires ongoing research and education, to be able to continually deliver high quality, safe and effective care, said Ms Coombe, Ansell Strategic's manager of operations.
"It's also about taking a proactive approach to what might happen for the resident or the client," she said.
Being proactive includes using critical thinking methods to analyse individuals on a case-by-case basis and not relying on assessment and care planning software, Ms Coombe said.
Care planning software tends to identify what's going on for a resident now, rather than then what might occur in the future based on other emerging issues, such as disease progression, she said.
"People need to get out of that mode of just responding to what the care planning software is asking them and applying more critical thinking to identify those emerging issues," Ms Coombe said.
Linking events and situations across the entire spectrum of domains of aged care services is another way clinicians can manage high impact high prevalence risks effectively, according to the report.
"Where [a resident] might be dealing with a pressure injury risk and dealing with that in terms of skin integrity, you often don't see that moves across to nutrition and hydration risks and whether they need supplements," Ms Coombe said.
It is important that clinicians are supported to understand how to access and interpret best practice methods, she said.
"A lot of clinicians that we talked to are not looking at research. They're not keeping themselves up to date. They are relying on what they've got from their own training and what they have gleaned from working in the industry," she said.
Managers also need to be educated on clinical risks and understand how to identify them, Ms Coombe said.
"We need to think differently about how we monitor and evaluate compliance with the new standards," she said.
"If you are still working in a traditional manner in terms of identifying the needs of your residents, you are probably missing sort of the emerging issues."
Access the report.
Comment on the story below. Follow Australian Ageing Agenda on Facebook, Twitter and LinkedIn, sign up to our twice-weekly newsletter and subscribe to AAA magazine for the complete aged care picture.