A consumer peak body has raised concerns over Victorian aged care facilities breaching the agreed industry visitor code by locking down more strongly than required as infections continue to spread through the state's aged care homes.
Provider peak bodies say facilities are responding to the situation on a case by case basis.
At the same time, staff and particularly those moving between facilities have been identified as a greater risk to residents than visitors.
The situation in Victorian residential aged care facilities is continuing to escalate with at least 28 of the state's 428 new cases announced on Friday linked to aged care homes.
Victoria's chief health officer Professor Brett Sutton told Friday's press conference that a male resident of Menarock Life Aged Care was among three older people to die in the previous 24 hours.
There are more than 40 positive cases of COVID-19 linked to aged care facilities including five new homes and more than 35 cases each linked to Menarock Life Aged Care and Estia Health in Ardeer up from less than 30 the day before (read more here).
New homes include two cases linked to Aurrum Aged Care in Plenty and single cases linked to Regis Aged Care in Brighton, Grace Villa in Greensborough, Baptcare Wyndham Lodge Community in Werribee and Bupa Aged Care.
Key cases currently linked to residential aged care outbreaks include:
38 cases linked to Menarock Life Aged Care in Essendon
36 cases linked to Estia Health in Ardeer
23 cases linked to Allty's Glendale Aged Care in Werribee
9 cases linked to Embracia Moonee Valley aged care
5 cases linked to St Basil's Homes for the Aged in Fawkner.
COTA Australia chief executive Ian Yates said COTA supported increased visitor restrictions in affected areas that met the industry code.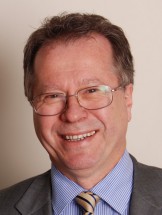 The industry code, which was last updated on 3 July, states the rights and responsibilities of both providers and visitors including the right for compassionate and essential daily support visits.
"We are aware of widespread lockdowns in Melbourne, and in some cases across Victoria, even in communities that have no local transmission of COVID. This is of course in breach of the industry code," Mr Yates told AAA.
As are the reported cases of residents being denied final visits by family at end of life or residents with dementia having daily support visits stopped, he said.
Staff rather than visitors identified as spreaders
"COTA agrees with heightened visitor restrictions in affected communities, as provided for by the code. But these need to be in accordance with the code and provide for compassionate visits in a controlled way," Mr Yates said.
Family members are willing to follow all personal protective equipment and other infection control measures, he said.
Locking out visitors demonstrates a continuing lack of appreciation of the damage done to certain residents, and a possible distraction from facilities not managing staff infection control properly, Mr Yates said.
If a facility is cannot manage restricted visitor access with infection control then it is unable to do that for staff as well, Mr Yates said.
"It is important to note that all, or almost all, infection is being brought in by staff, not visitors."
Professor Sutton backed up this statement on Friday.
Most of the aged care outbreaks in the state were due to staff "inadvertently bringing the virus in," he said.
"Visitors are checked very closely. There has been a significant limitation on visitors, but we are not seeing that visitors have introduced it into those facilities."
Professor Sutton said it was important for residents' health to see their loved ones.
"Some individuals will die when they don't see their loved ones and carers, so there is a balance to be struck there, but I know a lot of aged care facilities have really significantly reduced visitation."
Each situation should be considered on a case-by-case basis rather than an outright ban on visitors, he said.
Providers responding to individual situations, say peaks.
Aged & Community Services Australia CEO Patricia Sparrow said a high proportion of Melbourne aged care facilities were locking down, but that still allowed for compassionate visits.
"All providers are looking at what they need to do to keep residents safe," Ms Sparrow told AAA. "It is right for providers to make the call. They are on the ground. They know who the people are who are coming and going."
As result many are making the decision to go back into lockdown, she said.
"When we say lockdown … it still means if you have someone who is palliative or if you have particular care and support that you're delivering, you can still go in."
Aged Care Guild acting CEO Nicholas Brown said the current outbreaks in aged care homes were a clear reflection of the widespread community transmissions in Victoria.
"In consultation with residents and their families, aged care providers continue to assess the risk, and take steps to prevent, detect and control, the spread of COVID‐19 into aged care," Mr Brown told AAA.
Leading Age Services CEO Sean Rooney said metropolitan Melbourne and Mitchell Shire residential facilities must and were taking lifesaving precautions.
"All homes across Victoria have to be on the highest alert, with warnings that the mandatory use of masks may be extended across the state," Mr Rooney told AAA.
Mr Rooney said staff members moving across sites must be minimised to reduce potential spread of infection.
"It is beholden upon each service in the Victorian hotspots to register all of their staff and ensure they know exactly where they are working. It is also beholden on staff to disclose all the locations at which they work.
"Providers should work closely with their staff to minimise movements, while also reviewing staff leave to allow for workforce surge capacity, in case workers have to quarantine," Mr Rooney said.
Mobile workers led to four aged care outbreaks
Victorian health minister Jenny Mikakos raised the issue of mobile aged care workers Friday's press conference saying they presented key risks to residents.
"Just in recent days, we've had aged care workers who have worked across a number of facilities that have led to an outbreak in four of those aged care homes because by virtue of those workers moving across those different facilities," Ms Mikakos said.
She said the state government was discussing the issues with the Commonwealth.
"It's important the aged care sector look to limit the movement of the workforce, but it's important of course that workers don't feel that they are financially penalised through that process and effectively losing shifts."
However, she said they were issues for the sector and the Commonwealth to look at.
"As a government, we have stepped up and provided that $1500 hardship payment that is available to casual aged care workers working in the private aged care sector."
Comment below to have your say on this story. Subscribe to Australian Ageing Agenda magazine and sign up to the AAA newsletter