Aged care organisations and staff are encouraged to provide feedback on new clinical practice guidelines that aim to support the appropriate use of psychotropic medications for aged care residents with dementia.
The draft guidelines – which include 14 conditional recommendations and 44 good practice statements related to the appropriate use of antipsychotics, benzodiazepines and antidepressants – are open for public consultation until the end of next week.
Five aged care organisations in four states have participated in the two-year project, which is led by Monash University's Centre for Medicine Use and Safety. The project, which is funded by the Dementia Centre for Research Collaboration, is in response to the high use of psychotropic medications in residential aged care and the royal commission's interim report recommendations to avoid chemical restraints.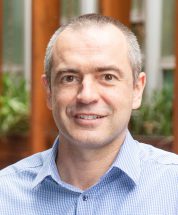 CMUS director and guideline clinical chair Professor Simon Bell said the guidelines targeted medical practitioners and senior clinical staff including registered nurses and pharmacists.
"The guidelines recognise that prescribers, pharmacists and aged care providers, including nurses and aged care staff, all have responsibilities in relation to facilitating the quality use of medicines," Professor Bell told Australian Ageing Agenda. "We certainly appreciate their input into the recommendations."
The resource focuses on antipsychotics, benzodiazepines and antidepressants because most concerns raised relate to these medication classes. It also first of all recognises that psychotropic medications are not the preferred management option for changed behaviours, Professor Bell said.
"So it's important that the guidelines are read in conjunction with other resources," he said. "However, the guideline outlines the importance of, for example, facilitating active involvement of people living with dementia in decision-making in relation to medications. It also outlines some of the requirements for monitoring treatment effectiveness and adverse events. It also presents different antipsychotic and other psychotropic medication discontinuation strategies."
The 18-member development group included geriatricians, clinical pharmacologists, pharmacists, nurses, experts in knowledge translation, experts in Indigenous and migrant health, aged care provider representatives, and a general practitioner, psychiatrist, legal practitioner, health economist, physiotherapist and carers of people with dementia.
"The guidelines have been developed using an integrated knowledge translation approach," Professor Bell said. "We've been very conscious to develop recommendations and good practice statements that are relevant to the aged care sector."
The guidelines will be supported by a companion guide, fact sheets about antipsychotics, benzodiazepines and antidepressants, and co-designed implementation and dissemination plan.
"The final materials are due to be released later this year," Professor Bell said. "Following the release of the guidelines, we'll also be working on a number of guideline implementation projects in partnership with different aged care providers. And part of that is working to ensure that the guidelines can be most effectively implemented in practice."
The public consultation on the draft guidelines closes on Friday 6 May.
Comment on the story below. Follow Australian Ageing Agenda on Facebook, Twitter and LinkedIn, sign up to our twice-weekly newsletter and subscribe to AAA magazine for the complete aged care picture.