The key to understanding how to prevent dementia is less than 15 years away, a leading authority on dementia clinical trials tells Australian Ageing Agenda.
The international research community is getting closer to understanding the biology of Alzheimer's disease before dementia develops, which will provide "educated targets" of how to prevent the disease.
That's according to Craig Ritchie, a Professor of the Psychiatry of Ageing at the University of Edinburgh and the co-chief investigator on the PREVENT project, a major UK initiative to identify mid-life risks for later life dementia.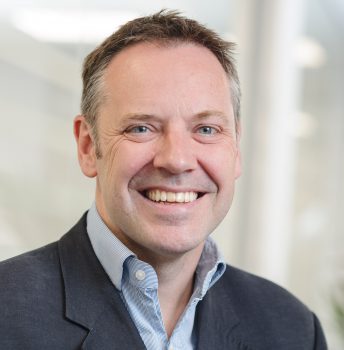 "There's a lot of underpinning science, lobbying and negotiating that has to be done, but ultimately prevention is possible," Professor Ritchie told Australian Ageing Agenda.
The answers are "undoubtedly" 10 to 15 years away, said Professor Ritchie, who was speaking with AAA ahead of his appearance at HammondCare's dementia conference in Sydney next month.
"When you ask the right questions you get the right answers. The right question is how do we prevent dementia, it is not how do we cure it," Professor Ritchie said.
A growing awareness and belief among the public, politicians and clinicians that prevention is possible is another indication of progress, he said.
Once these two things come together a series of intervention studies at the individual level or public health level can follow, Professor Ritchie said.
"These things are beginning to happen but I am not sure whether those intervention studies taking place currently are informed enough by the science to have a high likelihood of effectiveness."
What is currently known about dementia risk factors is probably best described as "what we think we know," he said.
A series of studies have identified cardio vascular disease, diabetes, depression and stress as among key dementia risk factors, as well as things associated with those conditions, such as being overweight, smoking and diet.
While these are all in the mix, it is not known how the development of dementia is dependent on them, he said.
Professor Ritchie said he and his colleagues were arguing for extensive long-term follow-up studies at mid-life.
"We are doing studies now in Europe starting off with people in their 40s and doing a huge amount assessments and trying to understand the biology," he said.
Professor Ritchie also leads the European Prevention of Alzheimer's Dementia Consortium (EPAD), which is a large European Union study that will follow tens of thousands of people in detail every year.
In addition to EPAD, other global networks like the US-run Collaboration for Alzheimer's Prevention will further accelerate our understanding of prevention, he said.
"These are really massive dementia prevention initiatives. We share data, ideas and experiences. It has now become globally coordinated rather than individual researchers just plodding along."
The International Dementia Conference takes place 7 – 8 June at the Hilton Sydney.
Want to have your say on this story? Comment below. Send us your news and tip-offs to editorial@australianageingagenda.com.au 
Subscribe to Australian Ageing Agenda magazine