Speech-analysing technology available via a smart phone app could one day be added to the arsenal of dementia screening tools.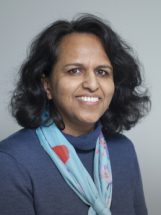 The technology, which is about ten years away from market, is being developed by Dr Beena Ahmed from the UNSW school of Electrical Engineering and Telecommunications, who presented it at a recent international health innovation conference in the US.
The technology uses AI and machine learning to analyse features of speech including pitch, intonation and volume, as well as testing memory.
It could potentially replace or be used in conjunction with existing tests to enhance screening for early signs of dementia, Dr Ahmed says.
The screening tool works by getting the user to listen to a list of 15 words and repeat as many as they can remember three times in a row. The process is repeated after 20 minutes.
Detecting red flags
The technology uses algorithms to pick up warning signs, such as pauses while searching for a word, mispronunciations, repetition and the use of filler words like "um".
"As our proposed method is non-invasive, automated and easily administered remotely via an application on a mobile device, it could be incorporated into patients' regular check-ups, " Dr Ahmed told Community Care Review.
"The test would take 10-15 minutes of the patient's time, with results computed automatically and uploaded directly into the GP's desktop software, thus facilitating continuous sharing of results between end users and their primary care physician."
Limitations of current testing
Dementia screening currently consists of a series of tests and interviews which assess ability to recall words and perform certain tasks, like drawing a clock face.
The most common assessments are the Mini-Mental State Exam (MMSE) and the Mini-Cog test.
But Dr Ahmed says these tests are subjective and can vary depending on the condition of the patient and the expertise of the testing clinician.
"The tool will essentially replace current subjective, time-consuming procedures that have limited diagnostic accuracy," she said.
"Speech, on the other hand is easy to collect, even remotely over the phone, is cost-effective and non-invasive. And as our speech-based assessment will be performed computationally, it is less susceptible to subjective biases."
Dr Ahmed says early results have been promising and indicate the technology can discriminate between people at high risk of dementia and those at low risk with up to 97 per cent accuracy.
Promising early indications
The use of an app also eliminates the need to access or travel to specialists, which can throw up barriers for people in rural and remote areas.
"This will allow clinicians to track disease progression remotely and adjust treatment plans accordingly regardless of resources and geography, shortening the time to dementia diagnosis and aid ongoing management," she said.
The app could allow the technology to be used on a population-wide basis, Dr Ahmed says, and could help identify people at risk of developing dementia so lifestyle interventions can be put in place and further assessments be carried out if necessary.
Dr Ahmed says AI has huge potential in the diagnosis, understanding and management of dementia.
"AI can also be used to track longitudinal cognitive data such as speech and memory tests results to determine the effectiveness of treatment and how to better manage treatment," she said.
"AI can also use results from different screening tools to help develop a more comprehensive picture of cognitive decline, even one that is tuned to specific individuals or types of dementia.
"Our tool has the potential to revolutionise the early detection and diagnosis experience by, for the first time, providing scalable and affordable cognitive data to primary-care practitioners, specialists, researchers and industry."
Subscribe to Community Care Review