Love is a crucial element of providing care and support for people living with dementia, a leading international theologian tells Australian Ageing Agenda.
University of Aberdeen professor of practical theology and pastoral care John Swinton said caring with love helped to remove the negative attitudes and assumptions associated with dementia.
"Love is a fundamental human need, but that often we fail adequately to consider its importance for people living with dementia and for their families and loved ones who very often share in the kind of cultural stigma that accompanies the term dementia," Professor Swinton tells AAA.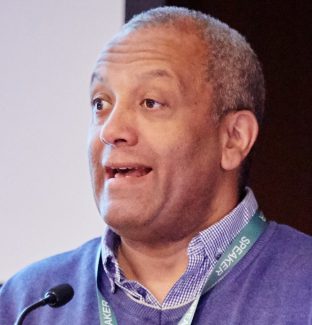 Professor Swinton is speaking at the International Dementia Conference 2020 next week about what love means within dementia care, how it relates to people living with dementia's lives and how a focus on love can help us to see aspects of dementia that are positive and life enhancing.
"All of us long to be loved, cared for valued and treated as fully human. People with dementia are often amongst the unloved within society. That is an outrage," said Professor Swinton, chair in divinity and religious studies at the University of Aberdeen.
"Negative attitudes and assumptions create a climate where many think that it is not good that people with dementia exist and it is not good that they are here. This is the exact opposite of love," he said.
"A focus on love helps us always to remember that people are just people no matter what they are going through and that they need and deserve care, respect, value and dignity," he said.
Love is a flexible concept, Professor Swinton said.
"We love our partners, our family our parents. But we also love ice cream and going to the cinema. So, we have to be careful what we mean when we talk about love" he said.
There is no expectation for carers to give loving care and support in the same way they might give their husband, wife or partner, but love must be part of caring for all people with dementia, he said.
"You can carry out the basic tasks of care because you're paid to do them and you can do them well, but without love something fundamental is missing," he said.
"Imagine being cared for by someone. They are doing a great job. You're clean, safe and well fed. Then suddenly you realise that the person caring for you is only doing it because they are paid to do it. Something changes. Something is missing. That missing dimension is love," Professor Swinton said.
Professor Swinton called for ongoing dementia care education for staff.
"We need to introduce the issue of love and the meaning of being fully present for people with dementia early on in the education and in ongoing training of staff and management.
"Developing a culture of love is not something you can do alone. It requires recognition of the key issues and a good strategic approach, which on the one hand protects the individual from non-professional conduct, but at the same time allows the essence of love to permeate the kinds of encounters that people have on a daily basis," he said.
At the same time, Professor Swinton said a clear definition of love was required to ensure professional boundaries were not overstepped.
"The possibility for deliberate or accidental abuse is always there when we are dealing with vulnerable people whose voices are very often silenced by the assumptions around their condition."
The International Dementia Conference 2020 is taking place as a virtual conference on 21 September – 22 September.
Comment on the story below. Follow Australian Ageing Agenda on Facebook, Twitter and LinkedIn, sign up to our twice-weekly newsletter and subscribe to AAA magazine for the complete aged care picture.