Recognising the early signs of dementia and receiving a timely diagnosis are vital to living well in the long term, say Australian researchers.
"While we don't yet have a cure for dementia, diagnosis is essential for people with dementia to access treatments, rehabilitation, therapies and supports," said Lee-Fay Low – professor in ageing and health at the University of Sydney.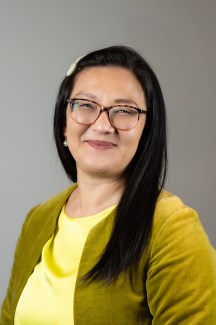 "Timely diagnosis, regardless of age or disease progression, allows for the person and their family to adjust, plan ahead, and make lifestyle changes now that can slow the progression of dementia and significantly improve their quality of life."
Statistics show that out of the more than 400,000 Australians living with dementia, 50 per cent remain undiagnosed.
With that statistic in mind, and to coincide with Dementia Action Week, researchers from seven universities across Australia have launched the Face Dementia campaign with the aim of raising greater awareness of the disease – the leading cause of death for women in Australia and the second leading cause of death for men.
With the help of local primary health organisations and peak bodies such as Dementia Australia, the year-long campaign – funded by the Australian Government's Medical Research Future Fund – will include community events and online resources.
The online resources – developed by researchers from the University of Sydney, University of Wollongong, Flinders University, Deakin University, UNSW Sydney, University of Queensland and the University of Tasmania – include a checklist to help people identify the symptoms of dementia and provides advice on how to have conversations with family and general practitioner.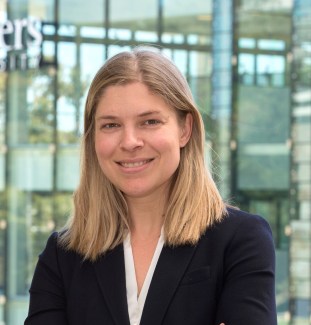 "We have worked with people living with dementia, families, older people and health professionals in the design of the campaign and resources to ensure it meets their needs. In parallel, we have also developed a program to support GPs and practice nurses in detecting and managing dementia," said Professor Kate Laver of Flinders University.
"Be aware of the signs of dementia."
Dementia Australia advocate Ann Pietsch was diagnosed with younger onset dementia at the age of 59. She's grateful of the early diagnosis. "My diagnosis allowed me to get the help I needed, and an early diagnosis gave me time to get on with my life."
Stephen Grady was diagnosed with younger onset dementia at the age of 60 after his wife encouraged him to see a doctor. He found that connecting with other people living with dementia helped him to adjust and better understand his diagnosis. "I want to encourage others to be aware of the signs of dementia, be firm in advocating for yourself, and to get an early diagnosis," he said.
However, many people are either unaware of the signs of dementia or choose to ignore them said Dr Dimity Pond. "But a timely diagnosis provides access to treatment to slow progression and support to continue living well."
If you or someone you know is experiencing changes in ability, behaviour, personality, thinking or memory, Dr Pond advises visiting your GP for an assessment.
"A cognitive screen can be done as part of a comprehensive annual assessment for senior Australians over 75 years," she said. "It is a good way to get a baseline, so your GP or practice nurse can monitor changes. They can also help you to improve your brain health and reduce your risk of dementia."
This week is Dementia Action Week – an annual event that aims to reduce stigma and discrimination experienced by people living with dementia. Learn more here.
Comment on the story below. Follow Australian Ageing Agenda on Facebook, Twitter and LinkedIn, sign up to our twice-weekly newsletter and subscribe to AAA magazine for the complete aged care picture.