South Australia's first specialised dementia care village opened Tuesday.
Operated by dementia care provider HammondCare in partnership with the federal and state governments, the facility is located at the Repat Health Precinct in Daw Park, an inner southern suburb of Adelaide.
Chief executive officer Mike Baird opened the site – HammondCare's first facility outside New South Wales and Victoria – together with SA Minister for Health and Wellbeing Chris Picton, and chef and author Maggie Beer.
Meanwhile, Minister for Aged Care Anika Wells promoted the opening of the Daw Park site on social media, saying: "Older people deserve to live in aged care homes that ensure dignity, comfort and independence."
First announced in 2019, the 70-place village – which will employ 130 staff to provide 24/7 assistance – offers residents complex care and connection to community.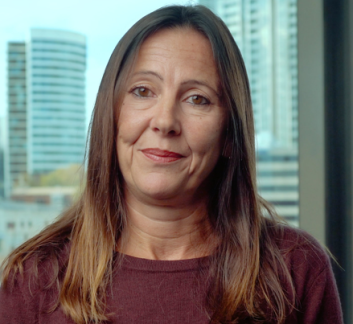 "We want people to have all of those freedoms of access," Angela Raguz – general manager of residential care and HammondCare's research facility the Dementia Centre – told Australian Ageing Agenda. "Things that you and I may take for granted, we want that to be the normal part of a resident's daily life."
Designed around HammondCare's cottage model of care, which the provider adopted 25 years ago, the homes offer residents a small, familiar, domestic environment. "Each of the houses is designed using those principles that are tried and tested," said Ms Raguz.
This enables residents "to engage in normal life through the way the homes function," added Ms Raguz.
The village also has amenities designed to draw the outside world in, Ms Raguz told AAA. Such as a cafe. "That then means that the person with dementia is going to that same coffee shop and engaging and interacting with other people who are a part of the broader community."
There's also a general food store onsite. "Having that shop really activates that whole space, so even if you live in a different house, you can collectively run into one another at the shop and have a quick chat."
That connection to community is important, said Ms Raguz, "so that a person with dementia is still a functioning part of society."
However, what makes the site unique, is that it houses two specialist dementia care units.
"That means those who otherwise may be stuck in an acute hospital or be really struggling to find a home where the right level of care can be provided, this provides that as an opportunity," said Ms Raguz. "So even with the most extreme form of dementia, people can still participate in normal community activities of daily life and have the expertise onsite to support them to live as well as they can."
Residents needing the higher level of care will be housed in two cottages – each accommodating nine people each. One unit has been funded by the Commonwealth, the other by SA Health. "We are really focusing on being able to provide care for those with complex dementia," said Ms Raguz.
She told AAA offering that level of support for people with complex dementia is something HammondCare would like to do more of. "Caring for those that others perhaps won't care for – or can't care for."
Ms Raguz added: "We're really excited about what we can deliver and hope that the people we serve feel as though we've done well for those people."
Daw Park's inaugural residents move into the dementia village next week.
Watch the building of Daw Park unfold below:
Main image: HammondCare chief Mike Baird visits the food store
Comment on the story below. Follow Australian Ageing Agenda on Facebook, Twitter and LinkedIn, sign up to our twice-weekly newsletter and subscribe to AAA magazine for the complete aged care picture.