A new online portal provides access to dementia education materials in multiple languages.
Developed by the National Ageing Research Institute, and aimed at culturally and linguistically diverse communities, the Genie – Global dEmenNtia rEsources – is a digital repository of national and international evidence-based dementia resources in 68 languages including Arabic, Filipino, Icelandic, Malay, Nepali, Sami, and Urdu.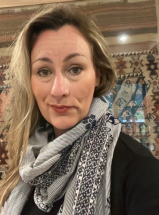 One of the first tools of its kind, and co-designed with CALD carers and service providers, Genie systematically collates digital dementia materials specifically developed in languages other than English from Australia and overseas.
"These resources will provide essential information to culturally and linguistically diverse communities throughout Australia, and those who speak other than English around the world," said NARI senior research fellow Josefine Antoniades.
"By having this information all in one place, it simplifies the process and makes these materials much more accessible to the people who need them most," Ms Antoniades added.
Freely available, Genie has been developed as part of NARI's Moving Pictures project which aims to to make dementia and aged care services more inclusive for non-English speaking communities.
Moving Pictures project head Professor Bianca Brijnath said the multilingual portal will be an important resource for CALD communities.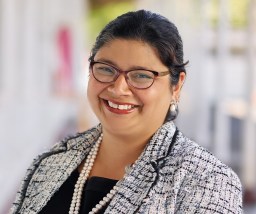 "There are more than 470,000 people in Australia who are living with a form of dementia, and this figure is likely to increase. It's more vital than ever that dementia education is inclusive of non-English speaking communities."
Funded by the Australian Association of Gerontology, Genie brings together researchers from Australia, India, Scotland and the Netherlands who have collected hundreds of links to in-language websites and resources.
Genie will be continually updated with new materials in more languages to ensure the most current and accurate information is being shared. Access Genie here.
Comment on the story below. Follow Australian Ageing Agenda on Facebook, Twitter and LinkedIn, sign up to our twice-weekly newsletter and subscribe to AAA magazine for the complete aged care picture.