A consumer peak body is calling on Victorian residential aged care providers to address the specific needs of residents with dementia during the current coronavirus outbreaks.
More than 500 aged care reisdents in Victoria have tested positive to COVID-19 in July and more 80 facilities are linked to positive cases (read more here).
With around half of the nation's aged care residents having a diagnosis of dementia, Dementia Australia is calling on the Victorian aged care sector to remain vigilant to the specific needs of reisdents with dementia during the ongoing outbreaks.
Residents with dementia will have varying levels of understanding of the changing situation with COVID-19 but all will be experiencing an added layer of anxiety, says Dementia Australia CEO Maree McCabe.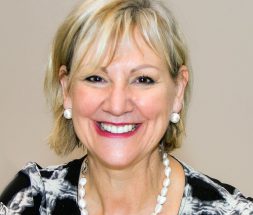 "Effective communication and engagement are paramount at this time," Ms McCabe told Australian Ageing Agenda.
The pandemic can impact a person living with dementia by increasing social isolation, limiting their movement and changing mood, cognition and routine, she said.
While acknowledging aged care providers are doing the best they can in difficult and extraordinary circumstances, Ms MCabe urged people in the sector to remember that residents with dementia had different needs to other residents.
"People living with dementia might have trouble recognising people wearing personal protective equipment (PPE) or more difficulty understanding them.
"Where communication is impaired people with dementia rely on facial expressions for visual cues such as a smile to provide reassurance. Seeing staff in masks can be confusing for people living with dementia and create heighted anxiety," she said.
Ms McCabe said there were a range of effective communication and engagement strategies that can help to overcome these issues.
"Introducing yourself by name, using a reassuring tone and pitch, and repeating important key messages are imperative to communicate effectively, as is focusing on person-centred care.
"Engaging with the family wherever possible, even if they are unable to be on site, will help aged care workers in their role and the sound of their loved one's voice on the phone or seeing them via technology can be very reassuring.
"Family members may be able to share the person's story with staff that will help them to better understand what the person in their care might be experiencing or how they are responding. They will appreciate being included.
Getting to know residents will also help, Ms McCabe said.
"The more you know about the person, the more you can plan and be prepared to communicate in a way that is best for them," she said.
Comment on the story below. Follow Australian Ageing Agenda on Facebook, Twitter and LinkedIn, sign up to our twice-weekly newsletter and subscribe to AAA magazine for the complete aged care picture.