A room-sized model train layout has been installed in a Queensland aged care home to help residents living with dementia.
The model train layout was initiated by Dementia Support Australia last year as a pilot project after assessing the needs of six residents, including a retired train driver, at the Estia Health Nambour on the Sunshine Coast.

The model train layout navigates a miniature town that includes replica Nambour shops, a golf course and a sugar cane farm. "This model railway layout is such a valuable thing for our home," said Estia Nambour lifestyle coordinator Wendy May.

DSA, the commonwealth-funded support service led by HammondCare, has consultants in 37 locations across the country who provide dementia-specific in-reach services to aged care homes to help residents living with dementia where behaviours impact their care. Behind most behaviour is an unmet need or modifiable factor – such as undiagnosed pain, environmental issues or carer approaches.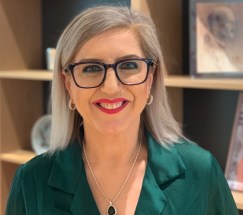 DSA puts an emphasis on tailored psychosocial care strategies instead of pharmacological solutions. This involves understanding the individual first and building specific interventions based on that knowledge.
DSA head of professional services Marie Alford said the model train layout was a perfect example of how the team work collaboratively with aged care homes and health professionals to develop tailored programs for residents living with dementia.
"This model train project is fun, but it also has an important role of providing meaningful engagement for residents and helps bring back memories," Ms Alford said. "We are pleased to see how the work of DSA consultants has added to the quality of life of all Estia Nambour residents, not just the identified group."
For 90-year-old Estia Health Nambour resident Allan Lanham the model train has brought back fond childhood memories. "As kids, we'd get a half penny and go up and put it on the rails and the train would flatten it," he said.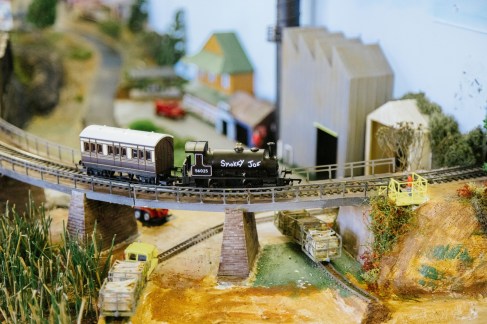 Funded under the Dementia Engagement Modelling Program, the model railway project was initially developed to support residents who were displaying behaviours and psychological symptoms of dementia during the Covid lockdowns of 2021.
Main image: Resident Allan Lanham and the model railway
Comment on the story below. Follow Australian Ageing Agenda on Facebook, Twitter and LinkedIn, sign up to our twice-weekly newsletter and subscribe to AAA magazine for the complete aged care picture.