The abuse of people living with dementia in residential aged care is "systemic and structural" and survivors deserve reparations for the harm caused, says a new report.
The University of Technology Sydney report ­­– Reparations for harm to people living with dementia in residential aged care – highlights the physical and sexual assault people living with dementia experience in Australian nursing homes.
It is, says the report, a "significant and longstanding problem" that needs to be recognised, redressed and repaired.
"We would like to see the government engaging with the issue of redress and reparations," co-author Dr Linda Steele told Australian Ageing Agenda.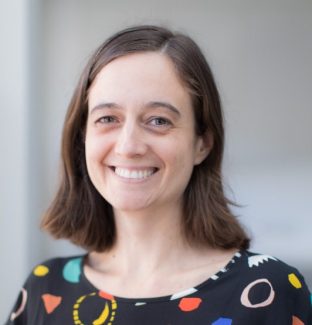 Pointing to public schools and the defence force, Dr Steele –an associate professor of law at UTS – added: "In other contexts, redress schemes have been introduced so we would like to see a similar initiative in the context of aged care."
Ideally, such a redress scheme would be "co-designed with people living with dementia and have the involvement of care partners and family members," said Dr Steele.
Funded by the Dementia Australia Research Foundation, the 27-page UTS report contains some unsettling statistics:
39.2 per cent of people living in Australian aged care facilities experience elder abuse in the form of either neglect, emotional abuse or physical abuse
in the last quarter of 2021, 530 incidents of unlawful sexual contact or inappropriate sexual contact were reported in residential aged care – around 44 a week.
The impacts of this harm on people living with dementia are diverse and wide-ranging, says the report. "People living with dementia can experience physical and psychological injury, trauma, increased disability and greater need of support, even death."
"Redress needs to be about recognising the impacts on people of being harmed in aged care and responding to any needs that people have in terms of rehabilitation," said Dr Steele.
"It also needs to be about learning from the mistakes that have happened in the past and the harms that have happened and changing systems so that those harms can't happen again."
Dr Steele said redress would need to extend beyond financial compensation or a formal apology. They would, she told AAA, be empty responses without a "commitment and action to bring about structural change."
Structural change that would see an end to institutionlised aged care altogether. "Because a lot of the harms that have occurred relate to or are exacerbated by the institutionalised nature of aged care, we would like to see redress form part of a bigger program of deinstitutionalisation," said Dr Steele.
The UTS report shines further light on what the aged care royal commission described as "unacceptably high" levels of elder abuse in the residential aged care sector.
Other enquiries have also identified the problem of elder abuse in aged care. However, says the report, "incredibly and regrettably none of these enquiries has recommended a process for recognising, redressing and repairing this harm."
Instead, there exists – the report continues – a culture of unaccountability: "We have a current situation in which the Australian Government, residential aged care providers, and the staff, board members, and legal and health professionals who work within this system are largely unaccountable to people living with dementia, their families and care partners, and broader society."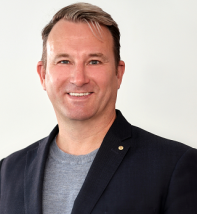 Also speaking to AAA, Craig Gear – CEO of the Older Person's Advocacy Network – said OPAN had knowledge of almost 2,000 cases of elder abuse in aged care homes last year alone.
"It might be abuse from family members, it might be abuse by the residents or abuse connected to the provider. So that does happen, and we want to prevent that happening."
It's important that providers report episodes of abuse through the serious incident reporting scheme, said Mr Gear. Witnesses of abuse also need to speak up, he added. "Seeing something and saying something is important."
Comment on the story below. Follow Australian Ageing Agenda on Facebook, Twitter and LinkedIn, sign up to our twice-weekly newsletter and subscribe to AAA magazine for the complete aged care picture.