A Monash University project is developing guidelines to assist the appropriate use of psychotropic medications for people living with dementia.
Monash University's Centre for Medicine Use and Safety is developing the guidelines in response to the high use of psychotropic medications in residential aged care and the Royal Commission's interim report recommendations to avoid chemical restraints.
The project, which is funded by the Dementia Centre for Research Collaboration, aims to support the appropriate use of psychotropic medications for aged care residents with dementia.
Project lead Professor Simon Bell said the guidelines aim to help minimise unnecessary or inappropriate use of psychotropic medications.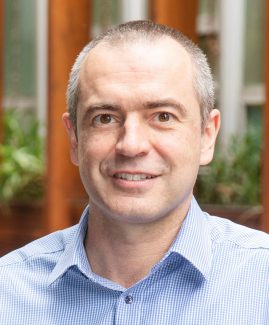 "We know that psychotropic medications may have adverse events. That means that they're not appropriate use for people with dementia," Professor Bell told Australian Ageing Agenda.
"There is a need to ensure that prescribing is consistent with the best available evidence," said Professor Bell, director of CMUS.
The guidelines target prescribers, medical practitioners and senior clinical staff working in residential aged care, and they will also be a resource for other healthcare professionals and carers of people with dementia, Professor Bell said.
"We intend to synthesise the evidence about the risk-to-benefits about the psychotropic medications in a form that clinicians can use to inform their prescribing," he said.
Professor Bell said the guidelines will look at antipsychotics, benzodiazepine, antidepressants, mood stabilisers, opioid medications and the cumulative use of multiple psychotropic medications.
"It will be considering psychotropic medication use in the broadest context and that's important because it's possible the decrease in prescribing in one class of psychotropic medication could lead to an increase in prescribing in another class," Professor Bell said.
"The guidelines will also consider the non-pharmacological alternative to psychotropic medications," he said.
Professor Bell will lead a multidisciplinary team to develop the guidelines.
Members of the team include geriatricians, clinical pharmacologists, pharmacists, nurses, experts in knowledge translation, exerts in Indigenous and migrant health, aged care provider representatives and a general practitioner, legal practitioner, physiotherapist, consumer and carer.
The project, which is at the first stage of development, is expected to be complete in April 2021.
Comment on the story below. Follow Australian Ageing Agenda on Facebook, Twitter and LinkedIn, sign up to our twice-weekly newsletter and subscribe to AAA magazine for the complete aged care picture.