Funding of almost $70 million will be directed into palliative care to enhance workforce education and training, the government has announced.
Universities, health services and palliative care organisations will share $53 million to develop national palliative care initiatives, while a further $15.9 million will fund the End of Life Directions for Aged Care project to improve the palliative care skills of aged care workers.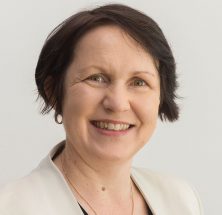 "All aged care workers require knowledge and skills in providing palliative care, yet many aged care workers do not feel confident to provide such care," said ELDAC project lead Professor Patsy Yates.
Speaking to Australian Ageing Agenda, Professor Yates added: "The End of Life Directions in Aged Care project includes three associated work streams that provide information and education for aged care staff, as well as support for aged care providers to build their organisational capacity to provide palliative care."
Other projects receiving the government funding include:
Palliative Care Australia – Quality Access and Awareness and Shaping the Future of Paediatric Palliative Care 
Queensland University of Technology – Palliative Care Education and Training Collaborative and End of Life Law for Clinicians 
University of Wollongong – Palliative Care Outcomes Collaboration and The National Palliative Care Coordination Program: Enabling Coordination in Palliative Care in Australia   
Metro South Hospital and Health Service – Advance Care Planning and caring@home 
Children's Health Queensland Hospital and Health Service – Quality of Care Collaborative Australia
Flinders University – CareSearch including PalliAGED and End of Life Essentials for Acute Hospitals and Clinicians 
Pharmaceutical Society of Australia – Palliative Care Pharmacist Foundation Training Program
St Vincent's Hospital Melbourne – CarerHelp: Rural Connect
The University of Queensland – Expanding Palliative Care ECHO.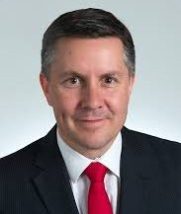 In a statement, Minister for Health and Aged Care Mark Butler said: "The Australian Government is committed to ensuring that people affected by a life-limiting illness will get the care they need to live well."
Palliative Care Australia chief executive officer Camilla Rowland said the funding was very welcome and would be put to good use.
"Many of these projects focus on improving education and training for the primary care, acute care and aged care workforces," said Ms Rowland.
"Building skills and awareness within the wider healthcare community will increase access to palliative care which will deliver better quality of life for people with life-limiting illness and better grief and bereavement outcomes for their loved ones."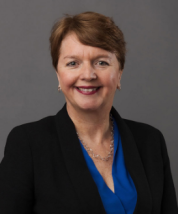 Ms Rowland added: "We look forward to taking the next steps with the minister and his team and making sure that palliative care continues to be part of their health and aged care reform agenda."
The funding commitment – guided by the National Palliative Care Strategy – coincided with the end of National Palliative Care Week, an annual event that seeks to build awareness of the people at the heart of palliative care and to start end-of-life conversations.
Comment on the story below. Follow Australian Ageing Agenda on Facebook, Twitter and LinkedIn, sign up to our twice-weekly newsletter and subscribe to AAA magazine for the complete aged care picture.