By Kate Horowitz and Keryn Curtis
The medical research charity, the Bupa Foundation has awarded $2.1 million in grants to a range of leading health programs in Australia. Almost $600,000 will go towards projects that will benefit people living with dementia.
The dementia related projects include $132, 000 to Alzheimer's Australia for an end-of-life care planning project for people with dementia; $220,000 for St Vincents Hospital in Melbourne for the second phase of a project studying the effect of anesthesia on Alzheimer's disease patients; and $241,303 to Ballarat Health Service towards their Dementia Care in Hospital Program.
In addition, the Australasian Research Institute, associated with the Sydney Adventist Hospital, received $172,653 to carry out a study that seeks to understand the role of oxidative stress in the brain to prevent neurodegenerative diseases such as Alzheimer's disease and Parkinson's disease.
Bupa Care Services Regional Director, Glen Hurley, sits on the Bupa Foundation Steering Committee which leads the strategic process of investment and monitors the progress of current initiatives and activities.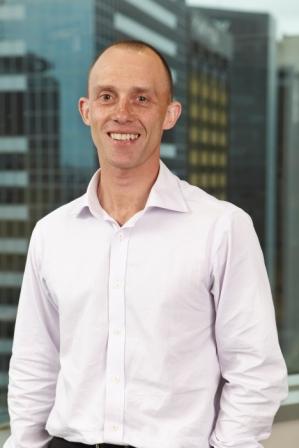 Above: Glen Hurley
Mr Hurley said he was delighted that almost $600,000 will go toward projects to benefit people living with dementia.
"With over 1 million Australians expected to be living with dementia by 2050, dementia is a key focus for the Foundation. We hope the research and training partnerships we form today will result in tangible benefits for older Australians in the near future."
Glenn Rees, CEO of Alzheimer's Australia, agreed that the Bupa Foundation's funding toward Alzheimer research and care was an important indicator of the importance of dementia as a chronic disease.
"We are delighted to have the grant because it enables us to undertake work in a very complex area which is end of life and dementia. The work will include market research to better understand community attitudes, prepare consumer guides, arrange seminars and conduct media campaigns to raise awareness and generate debate," said Mr Rees.
"Ultimately it will go towards empowering people with dementia, their families and carers to make informed end-of-life decisions."
Chair of the Bupa Health Foundation Steering Committee, Dr Christine Bennett, said the Foundation had invested $17 million into health research and health programs across its key focus areas – promoting wellness, managing chronic disease, healthy ageing, empowering people about their health; and keeping healthcare affordable.
Above: Dr Christine Bennett
"We strive to partner with programs that not only have good value, but have the potential to deliver great benefits for the lives of Australians. We try to ensure that initiatives that have the potential to create fundamental changes in health, have the opportunity to get off the ground," said Dr Bennett.
Dr Bennett also said that the Bupa Health Foundation's commitment to provide investment in health shows the vital role that independent charitable organisations have in ensuring Australian health gets the focus it deserves.
"While government provides the bulk of funding, more and more researchers are turning to the Foundation to support their vitally important work.
"The Foundation has seen a 25 per cent increase in the number of applications it receives from health organisations seeking alternate funding sources to ensure their vital work can proceed.
The details:
Title: End-of-life care planning for people with dementia
Location: Alzheimer's Australia
Funding: $132,000
This initiative will empower people with dementia and their families and carers to make informed end-of-life decisions through a better understanding of their legal rights and care options, including palliative care, through market research, consumer guides and media campaigns.

Title: Alzheimer's Disease (AD) after anaesthesia
Location: St Vincent's Hospital, Melbourne
Funding: $220,000
This second phase project uses previous baseline cognitive evaluations in elderly subjects who have received anaesthesia for hip surgery. The objective is to test for incidence of dementia after convincing laboratory evidence suggests an association of anaesthesia with Alzheimer's Disease. This will have far reaching ramifications and could significantly alter the delivery of anaesthesia in Western medical practice.

Title: Dementia Care in Hospital Program (DCIHP)
Location: Ballarat Health Services
Funding: $241,303
The majority of older people with dementia are admitted to hospital for reasons other than dementia, which leads to adverse events, additional care costs and family anxiety. This initiative will test the ability of the Dementia Care in Hospital Program to deliver improved outcomes for people with dementia seen in both the public and private sectors by evaluating the program's impact on commonly measured adverse events.

Title: Understanding oxidative stress in the brain to prevent neurodegenerative diseases
Location: Australasian Research Institute
Funding: $172,653
Evidence points to Oxidative Stress as a major underlying factor in brain cell degeneration. This project seeks to identify lifestyle and biochemical factors that are linked to Oxidative Stress which may be useful in the prevention and treatment of neurodegenerative diseases, such as Alzheimer's and Parkinson's. This will be accompanied by the development of strategies to help maintain brain cell function into older age.