Ongoing staff training and links with outside services are among the strategies Uniting AgeWell is using to enhance its palliative care.
At any of Uniting AgeWell's 20 residential aged care facilities across metropolitan and regional Victoria and Tasmania, all staff are expected to talk with residents about advance care planning.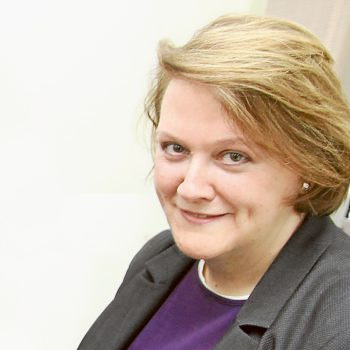 It's one way of ensuring that people are prepared and informed about their choices for end-of-life care, says Kerry Whitlock, palliative care specialist with the provider.
"The conversation usually involves care managers and clinicians – including after hours," she said.
Recognising the importance of palliative care in residential aged care, Uniting AgeWell made it one of six key areas within its overarching care model in 2014.
Ms Whitlock has been involved in the development, implementation and evaluation of the palliative care program since its initiation.
"We create a caring and supportive environment at the end of a person's life," she said.
This year the provider plans to take the program out to large regional networks to cover clients who attend day respite, community and dementia programs, Ms Whitlock said.
Training impacts on quality care
Targeted staff training is a core part of delivering the palliative care program. The education program for staff is delivered onsite and incorporates online training via the Aged Care Channel.
"The training program includes how to use end-of-life care pathways to improve care, streamlined palliative care assessment documentation and advance care conversations with clients and families," said Ms Whitlock.
"We include training participation records in performance appraisals."
Links with palliative care services
Ms Whitlock, who represents aged care on the Victorian Palliative Care Clinical Network, said engaging with other palliative care services was essential.
"We can link with the relevant palliative services in the regions where we have facilities.
"For example, our Strathdon Community at Forest Hill has a great relationship with the Eastern Metro Region Palliative Care Consortium."
Ms Whitlock said it was important for aged care staff to be able to seek advice about complex symptom management.
"They provide another set of eyes and specialist expertise to give us peace of mind."
For instance, specialist palliative care clinicians can assist with complex family case conferences where decisions on transfers to hospitals may be discussed, she said.
National Palliative Care Week runs 21-28 May and this year focuses on aged care. 
Comment below to have your say on this story
Send us your news and tip-offs to editorial@australianageingagenda.com.au 
Subscribe to Australian Ageing Agenda magazine and sign up to the AAA newsletter