Anglicare says a third of the staffing needs at the western Sydney facility dealing with a COVID-19 outbreak remain unmet despite the efforts of the provider, staffing agencies and the commonwealth government.
Following last night's meeting with families of residents of Newmarch House and government and agency representatives, Anglicare Sydney's CEO said they expected to be dealing with the outbreak for 50 days.
On Thursday, a female resident, 79, who had multiple serious health issues, became the fourth resident positive for COVID-19 to die at Newmarch House in Caddens.
There are 44 confirmed cases at the facility including 29 residents and 15 staff, almost two weeks since the first case was indentified (read more here and here).
Anglicare said it was speaking constantly with the Commonwealth Government so it could receive the support it needed including well-trained staff and personal protective equipment.
Despite accessing the COVID-19 surge workforce initiatives launched by government last week, staff shortages at the facility continue, Anglicare said in a statement on Thursday.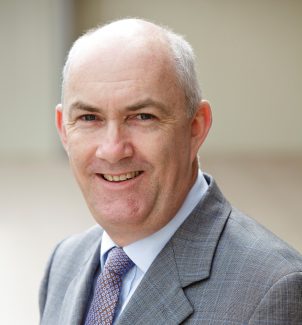 It takes staff at least five times longer to deliver the care residents and families expect because of the need to wear PPE, continue a stringent hygiene regime, and maintain social isolation while providing care.
Anglicare Sydney CEO Grant Millard said the organisation welcomed the ongoing feedback from families and the fact that they have highlighted these issues.
"We appreciate and understand why families are upset, frustrated and disappointed," Mr Millard said.  
Experts speak to family members
Mr Millard led a webinar on Thursday evening for family members of residents at Newmarch House where representatives from the state and federal health departments, quality regulator and the Older Persons Advocacy Network spoke.
"Given the experience from other aged care sites that have had an outbreak of COVID-19, it's very likely we will be dealing with this for around 50 days," Mr Millard said.
Aged Care Quality and Safety Commissioner Janet Anderson said the commission had engaged experienced managers to support the facility.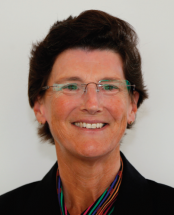 "We have learned that every instance of an outbreak at an aged care facility pushes aside business as usual. Managing an outbreak is an extremely challenging task," Ms Anderson said.
"That is why the commission has identified an experienced team of managers, who have already dealt with COVID-19 situations, for engagement by Anglicare to be a force multiplier to enable Newmarch House to navigate successfully through this time."
Commonwealth Department of Health deputy secretary Michael Lye said all parties were working together to respond to the outbreak.
"We are working hand-in-glove with Anglicare, the commission, and NSW Health. We're in very difficult times as the COVID-19 outbreak has challenged everybody," said Mr Lye said.
AAA has sought comment from Minister for Aged Care and Senior Australians Richard Colbeck.
On Wednesday, Mr Colbeck said the health, safety and wellbeing of residents of Newmarch House remained the highest priority.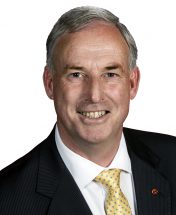 "We understand the concerns from families regarding their loved ones," Mr Colbeck said.
"We are listening and acting on advice during this challenging and unprecedented event."
He said the Department of Health, the quality and safety commission, NSW Health and Anglicare were working in lockstep including at regular case conferencing, to coordinate and deliver an effective response.
Mr Colbeck said the department had activated and funded recently announced surge workforce support including:
access to staff through the Mable platform
emergency response team to assess the staffing requirements
a roster of general practitioners to provide continuity of care for all residents.
Comment on the story below. Follow Australian Ageing Agenda on Facebook, Twitter and LinkedIn, sign up to our twice-weekly newsletter and subscribe to AAA magazine for the complete aged care picture.