A Queensland University of Technology project has secured $1.9 million to roll out a tailored staff training program in 12 aged care facilities that aims to the reduce unnecessary hospitalisations of residents.
The Early Detection of Deterioration in Elderly residents (EDDIE+) program aims to upskill aged care staff to be able to identify early signs of deterioration and prevent avoidable hospitalisations.
QUT is collaborating with CQUniversity, which piloted an earlier version of the program, EDDIE, with Queensland aged care provider PresCare in one facility in 2014.
The facility piloting EDDIE achieved a 50 percent reduction in the number of residents transferred to hospital in the first 12 months and the approach was then implemented into another PresCare facility in 2016 (read our story here).
EDDIE+ project investigator and health economist Dr Hannah Carter said they would like to deliver a similar program to the last pilot but scaled up to 12 facilities.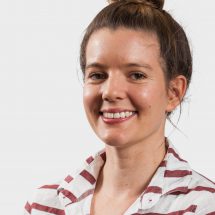 "We're putting in implementation science framework to do that and a focus on implementing it in such a way that could be sustainable, so it doesn't all fall over once the research team leaves," Dr Carter told Australian Ageing Agenda.
The program will be trialled at 12 Bolton Clarke aged care facilities in Queensland.
Adressing knowledge gaps
Dr Carter said staff would learn about the traffic-light system to identify early signs of deterioration in urinary tract infections, dehydration, constipation, chest pain, breathing difficulty, delirium, falls and palliative care.
The study addresses a knowledge gap staff may have in identifying early signs of deterioration, said Dr Carter, senior research fellow at Queensland University of Technology's Australian Centre for Health Services Innovation.
Staff will also receive training on advanced diagnostic equipment unavailable at most aged care facilities, such as a bladder scanner and electrocardiogram machine to detect heart rhythms, Dr Carter said.
The program aims to empower nursing staff to deliver better care to residents and keep them out of the hospital.
"We know that residents who are admitted to hospital are at higher risk of picking up complications and things like infections, which can further put them at risk of deterioration or even death," she said.
"If you can pick something up early, you can prevent more serious adverse complications down the track," Dr Carter said.
Dr Carter said she hopes the study will generate evidence that the program is cost-effective, easy to implemented and sustainable.
The three-year study has commenced and is on track to implement and trial EDDIE+ in facilities in the second half of next year.
Minister for Health Greg Hunt announced the grant on 26 August among 10 new projects to share $11.7 million to keep Australians out of hospital.
Comment below to have your say on this story
Subscribe to Australian Ageing Agenda magazine and sign up to the AAA newsletter