Aged care nurses need to be able to conduct comprehensive health assessments with residents if they are to perform their roles effectively, says a clinical expert.
Dr Deirdre Fetherstonhaugh, who is director of La Trobe University's Australian Centre for Evidence Based Aged Care (ACEBAC) at the Australian Institute for Primary Care and Ageing said the rising acuity of the residential aged care population presented an increasingly complex nursing environment.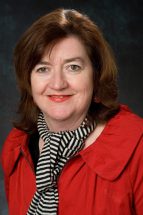 It is essential for aged care nursing and care staff to have the appropriate knowledge and skills to manage this complexity, she said.
"To do so nurses working in aged care need to have the necessary clinical assessment skills and confidence to be able to identify changes in residents' health and wellbeing," Dr Fetherstonhaugh told Australian Ageing Agenda ahead of her presentation at a national nursing conference later this month.
"Being able to conduct comprehensive health assessments is therefore critical if nurses are to perform their roles effectively and meet the needs of residents."
Dr Fetherstonhaugh said a comprehensive health assessment was:
a systematic approach to gathering information about a resident's health history and status including physical condition, cognitive status, psychosocial well-being, spiritual and cultural needs and sexual health;
the foundation of clinical practice and involves identifying care needs and actual and potential risks, and analysing and synthesising the information collected in order to make decisions about the most appropriate person-centred interventions and strategies to meet those needs; and
a tool that informs care planning, decision making, treatments and interventions to meet residents' care needs and manage risk.
Residents should have their first comprehensive health assessment when they move into a facility as it can inform ACFI assessment and ongoing care planning and then it should be part of ongoing review of the care needs, she said.
"The safety, health outcomes and quality of life for older people in residential aged care is directly related to the quality of the information gathered and acted upon through an evidence-based comprehensive health assessment," she said.
Knowledge gap identified
Dr Fetherstonhaugh said ACEBAC researchers  have identified a knowledge gap among aged care nurses in being able to conduct these assessments.
La Trobe University was commissioned in 2011 by the Victorian Government to develop a four-day education and training program and has since conducted 97 workshops with 2,000 predominantly aged care nurses.
"We have found that most nurses had never specifically been taught how to conduct a comprehensive health assessment with an older person," she said.
The Comprehensive Health Assessment of the Older Person program has eight modules and is taught in an interactive workshop setting.
The aim is for workshop participants to learn and practise skills using simulation techniques and experiential learning, Dr Fetherstonhaugh said.
La Trobe University is available to go to aged care facilities to conduct the workshops.
More information is available here or by contacting Sandra Cowen on 9479 6008 or s.cowen@latrobe.edu.au and an assessment template is available here.
Dr Deirdre Fetherstonhaugh is presenting on the program at the 2017 ANMF Conference in Melbourne on 21 September.
Comment below to have your say on this story
Send us your news and tip-offs to editorial@australianageingagenda.com.au 
Subscribe to Australian Ageing Agenda magazine and sign up to the AAA newsletter