The peak body representing Australian physiotherapists has urged the government to improve the choice and scope of physiotherapy services for aged care residents.
Australian Physiotherapy Association board member Rik Dawson met with Minister for Aged Care Ken Wyatt last week to discuss the inadequacies of the Aged Care Funding Instrument, which is currently under review.
The APA endorsed the fixed and variable elements of the University of Wollongong report into alternative aged care funding and suggested to the Minister that the variable payment should include a physiotherapy and mobility assessment to support residents to achieve optimal quality of life.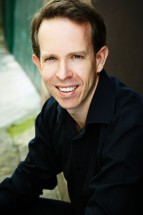 The APA also proposed a third element allowing residents to choose which restorative therapies they received.
"Diverting funds from current passive pain management therapies to those that restore health and wellbeing, as well as manage pain, would allow residents to express their own health goals and choose which treatments they want to meet these goals," Mr Dawson said.
"Physiotherapists and other AHPRA registered health practitioners would then be able to fulfil these requirements."
The APA previously highlighted that the ACFI was too prescriptive and inadvertently provided incentives to channel physiotherapy care for passive pain management rather than for treatments that fostered residents' independence and wellbeing (read our coverage here).
Improving outcomes
The APA has also called for a nationally managed data registry on mobility and falls on aged care residents so physiotherapists could monitor and work to improve health and wellness outcomes.
"It would be great if physios could work with older people and deliver a program based on their actual needs and health goals, such as improved walking, balance, falls prevention and general ability to maintain independence with the activities that are meaningful to them," Mr Dawson said.
"Physios are frustrated by current ACFI funding constrictions, which don't allow for these types of programs."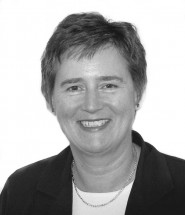 The APA's concern at current ACFI limitations to physiotherapy is supported by aged care policy consultant Jill Pretty, who was involved in the development of the funding tool.
She said the only claim for physiotherapy currently in ACFI was for pain and it required the physiotherapist to give ongoing treatment as required by the resident at least four days and a minimum of 80 minutes a week.
"If the physiotherapist attends four times a week it would require one session of 20 minutes. Frail older people cannot manage that amount of treatment in one session so currently it is very restrictive on which resident is able to receive this intensive treatment," Ms Pretty told AAA.
"Although pain is an issue in frail older people, there are other conditions where exercise programs and improved mobility would significantly improve the quality of life of residents and allow them more choice and control of their care," Ms Pretty said.
Minister Wyatt was unavailable for comment.
Comment below to have your say on this story
Send us your news and tip-offs to editorial@australianageingagenda.com.au 
Subscribe to Australian Ageing Agenda magazine and sign up to the AAA newsletter