A nurse practitioner approach in residential aged care leads to better outcomes for residents and nurses than a doctor-led model, an upcoming conference on ageing will hear.
Aged care nurse practitioner in psychogeriatrics Hazel Bucher, who works across six residential aged care facilities in Tasmania alongside a general practitioner, said it was important for the sector to recognise the benefits of nurse practitioners.
A nurse practitioner is a registered nurse qualified and authorised to provide advanced clinical care without the direct supervision of a doctor.
Ms Bucher said nurse-practitioner models, which typically involves a nurse practitioner employed at a facility or working with a GP in a facility in a shared-care approach, can improve care outcomes for residents through regular health and wellbeing checks.
"It can increase timeliness and interventions and allow for more formal and robust follow up," Ms Bucher told Australian Ageing Agenda.
"Part of the disconnect and the issues that we are currently struggling with in residential aged care is a lesser degree of follow up."
Ms Bucher will tell the Australian Association of Gerontology conference in Sydney in November how a nurse practitioner-led model of care can meet the changing needs of aged care recipients.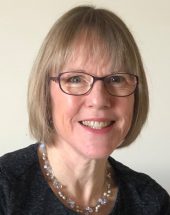 Ms Bucher said there have been a number of studies highlighting clinical and cost effectiveness of a nurse practitioner-led model.
A KPMG study published in November 2018 found a nurse practitioner-led approach was successful when it was clearly defined and well-targeted to the care environment.
Ms Bucher said she supported the shared approach where nurse practitioners work with GPs, but that a pure nurse-practitioner-led model can do more to eliminate gaps with medications and assessments.
"The [shared] model is hard for prescribers to come in and reassess the efficacy of their medication… and months go by before it is on the agenda again to review it."
She said aged care staff contact GPs to inform them about a resident and request a review, but it can be several days before they receive a response or realise it hasn't been followed up.
"If you have someone who's role it is to manage all that, to be there and do that follow up every week and whatever is needed for that particular resident or that particular facility, it's going to have better clinical outcomes and provide better care."
Nurse practitioners can spend time with each resident, which can lead to more timely health care and the deprescribing of medications, including antipsychotics, she said.
Ms Bucher said aged care nurse practitioners in New Zealand are working without GPs.
"The nurse practitioners there are totally autonomous, they have no agreements, they are able to sign death certificates and cremation certificates… but in currently in Australia we still need our medical colleagues," Ms Bucher said.
Access the study Cost Benefit Analysis of Nurse Practitioner Models of Care here.
The Australian Association of Gerontology conference will take place at the International Convention Centre Sydney on 5 – 8 November. Find out more here.
Australian Ageing Agenda is a media partner of the AAG.
Comment below to have your say on this story
Subscribe to Australian Ageing Agenda magazine and sign up to the AAA newsletter