There are more deaths from cancer in aged care facilities in South Australia than in hospices and at home combined, according to a participant at the recent Palliative Care Australia conference in Adelaide.
Residential aged care facilities are becoming slow stream hospices, the conference heard.
In response, palliative care and aged care organisations are working more closely together with residents, families and staff who are facing end-of-life situations more rapidly following admission to care, according to the conference session on 8 September discussing why palliative care should be core business for aged care.
"It may be brutal but the first question on admission is often what funeral arrangements are in place" and "we're now getting residents who may only be with us for 24 hours before death" were two of the observations driving the discussion.
Aged and palliative care collaboration is now ongoing, instanced by the May 2017 release of Respecting and meeting end-of-life care needs in residential aged care by aged care, palliative care and consumer peak bodies.
However, despite the closer relationship, the audience was told that palliative care was not yet a compulsory part of Certificate III aged care training, although most students were taking it as an option in the course.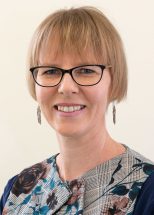 Fear of discussing death with residents and families amongst staff was still a major barrier to effective and empathetic care of residents at end of life, according to forum participant Ilsa Hampton, CEO of Meaningful Ageing.
"Care staff are afraid, avoiding family members, and having trouble with hard conversations. We need to have the conversations in the workforce and the community," Ms Hampton said.
Across the ditch in New Zealand, hospice care has found that aligning with the  Maori end-of-life beliefs and care has meant that "if we get it right for Maori we get it right for everyone", said Mary Schumacher, chief executive of Hospice New Zealand.
Marcus Riley, chairman of the international Global Ageing Network and CEO of BallyCara in Queensland agreed "we can learn  from other cultures including from less developed countries. No one system has all the answers."
Panel member Susan Emerson, who is director of care environment at Helping Hand, said ongoing research and training programs have helped.
"Getting the skills mix right for palliative care was essential. Pastoral, spiritual, psychological, but also medication and out of hours reassessment require a responsive system," she said.
Nurse practitioner role
Conference delegate Peter Jenkin suggested that aged care needed to learn from others rather than "seeking to maintain a competitive advantage in practice".
He spoke from experience, having just won PCA's Excellence in Palliative Care in an Aged Care Setting award.
He has worked as Resthaven's inaugural palliative care nurse practitioner since 2011, playing a key role in the provision of specialist palliative care nursing services in both residential and community settings and embedding palliative care into Resthaven's clinical structure.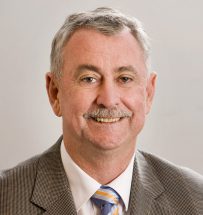 This has come at cost to Resthaven, said CEO Rchard Hearn.
"Whilst nurse practitioners can bill via the Medicare Benefits Schedule, this is at a very limited rate. This lack of sustainability restricts expansion of the role in the sector," Mr Hearn told Australian Ageing Agenda.
"Resthaven has committed significant resources to offer the PCNP role. We believe this investment has resulted in the delivery of a higher level of clinical palliative care and enhanced the end-of-life experience for many individuals and their families," he said.
The panel discussion can be viewed here.
Comment below to have your say on this story
Send us your news and tip-offs to editorial@australianageingagenda.com.au 
Subscribe to Australian Ageing Agenda magazine and sign up to the AAA newsletter