A South Australian aged care provider has received funding to pilot a program to help seniors spend their final months in residential aged care rather than hospital.
Helping Hand Aged Care has received a $126,000 grant from the South Australian government to implement its Right Place, Right Care project in collaboration with the Northern Adelaide Palliative Service, SA Ambulance Service and Registry of South Australians.
Under the initiative, Helping Hand will provide up to six rooms at an Adelaide aged are home for staff to gain skills and insight into the care and support needs of older people who are in the terminal phase of life.
Helping Hand Aged Care's chief executive officer Chris Stewart said the project would provide insight into how the sector could provide a better end of life experience for older people and their loved ones.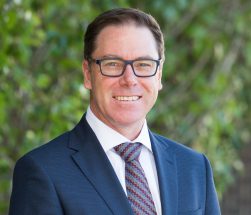 "A majority of older people will die in our care, but those with complex needs will be transferred to hospital for their final days often due to pain management or the complexity of their situation.
"There are challenges in being able to deliver the more intensive level of palliative care intervention outside of an acute setting such as hospital and we are hoping this project will reduce the need for people to go to hospital," Mr Stewart told Australian Ageing Agenda.
The project aims to demonstrate better outcomes for older people from remaining in a comfortable setting with familiar faces compared to going to hospital for their final weeks or months.
The approach also aims to allow families and spouses to visit more easily and feel confident their loved ones are in the best place.
Mr Stewart said the project have the organisaiton the time and resources to allow create solutions together in a considered way.
"Right Place, Right Care will create a partnerships-based model which will not only increase the palliative care skills of our staff, it will welcome the right people in to our care settings to deliver the palliative care support required," Mr Stewart said.
The initial results of the first stage are due in September this year ahead of the overall results in April 2021.
Aged care providers among other grant winners
The grant is one of 16 awarded so far in SA's $16 million Palliative Care 2020 Grants Program including several related ot the residential aged care sector.
Aged care provider Eldercare has been funded to develop a person-centred and collaborative integrated palliative care program, with continuous improvement training protocols and targeted support from a new specialist liaison nurse.
Fellow aged care provider Clayton Church Homes has secured a grant for a program led by a palliative care clinical nurse consultant to provide specialised training to staff in providing individualised end-of-life care based on resident choice.
Flinders University has been awarded a grant to develop online and printed resources for family and caregivers that encourage positive action around the end-of-life journey and support the grief, loss and bereavement needs of the family aged care residents.
Calvary North Adelaide Hospital has received a grant to develop a palliative care needs rounds integrated into routine care for residents that is led by specialist palliative care nurses and attended by multidisciplinary professionals.
See the full list of successful recipients here.
Comment on the story below. Follow Australian Ageing Agenda on Facebook, Twitter and LinkedIn, sign up to our twice-weekly newsletter and subscribe to AAA magazine for the complete aged care picture.