Researchers at Deakin University are conducting a study to better understand what quality continence care means for people living in residential aged care facilities.
Dr Joan Ostaszkiewicz, a Postdoctoral Research Fellow at the Centre for Quality and Patient Safety Research said the study's findings will be used to develop a set of quality indicators that could be used to guide quality continence care in Australia's care facilities.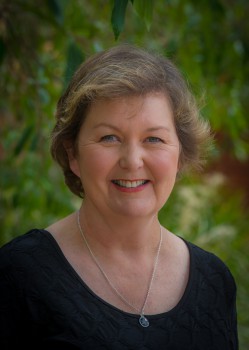 Despite international guidelines which promote an individualised approach to managing incontinence, she said there was limited knowledge about resident preferences for care.
Through interviews with residents, families, staff and continence practitioners, Dr Ostaszkiewicz will explore how quality care practices are defined in residential aged care.
"For example, does the practice of promoting the use of continence pads to address incontinence in residential aged care services reflect good or bad care? These questions warrant further investigation," she said.
Dr Ostaszkiewicz said that approximately 70 per cent of residents were incontinent, which has a major impact on their health and wellbeing.
"Residents with incontinence may be reluctant to leave their room or participate in social activities and, understandably, having incontinence increases the risk of depression.
"Other concerns are the potential for incontinence to cause falls, urinary tract infections, and perineal dermatitis which can lead to pressure ulcers," she said.
The financial cost of incontinence is also significant in Australia, with residential aged care spending approximately 30 per cent of the overall care subsidy on managing incontinence.
The Centre for Quality and Patient Safety Research is currently recruiting:
Any person in Australia who has a family member currently living in an Australian residential aged care facility
Any nurse, personal care worker, allied health staff, manager or service provider, currently working in any Australia residential aged care facility
Any continence practitioner with expertise in continence management and aged care
Any person currently living in a residential aged care facility in metropolitan Melbourne
To be involved or for further information contact Dr Joan Ostaszkiewicz on 03 9244 5099 or email: joan.ostaszkiewicz@deakin.edu.au