Medication errors in aged care are common and their potential to cause harm is high, yet the reported serious effects of errors on residents such as permanent disability or death are rare, according to Monash University research.
However, medication errors resulting in serious outcomes are probably underreported or undetected because other reasons are plausible among this frail population and complex medication environment, the researchers said.
The international study looked at the prevalence of medication errors leading to hospitalisations and deaths through 11 studies published between 2000 and 2015 –including one large study in Australia – examining three types of medication errors.
It found that medication errors were common and involved 16 per cent to 27 per cent of residents in studies examining all types of medication errors. Errors occurred in 13 per cent to 31 per cent of residents in studies looking at transfer-related medication errors and 75 per cent of residents were prescribed at least one potentially inappropriate medication, according to the research.
The serious impacts of medication errors were reported in only 1 per cent of medication errors, with death identfied as a rare event, the research found.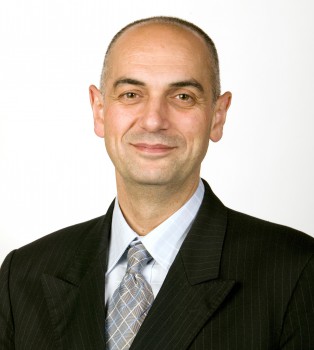 However, senior researcher on the study, Monash University academic physician in geriatric medicine Joseph Ibrahim said while the finding appeared positive he did not believe it was accurate.
"We don't look as a hard as we would on a paediatric ward or in a younger population where the medication has a higher profile. We think it is underreported but that is hard to prove," Professor Ibrahim told Australian Ageing Agenda.
"We were expecting to see a lot more serious consequences because people in residential care are generally over 80, have five or more medical conditions and typically on between eight and 15 different medicines, and the pharmacy, GP and the facility are separate unlike a hospital."
The errors reported as leading to death were medicines given to the wrong person or the wrong medicines given to a person, Professor Ibrahim said.
However, he said the team expected to see a lot more serious complications from subtle things such as late or slightly changed doses and combinations, or forgotten tests, or other problems related to medications such as falls and aspirations.
"That wasn't there, which made us think people only picked up on the deaths if they were really obvious; that you couldn't find another plausible reason."
Facilities should review their care systems
Medication management is very complicated so it is not surprising there were a large number of errors, but a better way of measuring it is needed, Professor Ibrahim said.
"You don't get patted on the back if you report a medication error… we need to be looking at improving our response to reporting."
He recommended aged care facilities review their systems of care from prescribing to administration and a greater level of advocacy and pushing to work together.
"Good practice requires using a team-based approach involving the resident, care and nursing staff, pharmacists, and medical practitioners," he said.
The findings are published in the Journal of the American Geriatrics Society.
Want to have your say on this story? Comment below. Send us your news and tip-offs to editorial@australianageingagenda.com.au 
Subscribe to Australian Ageing Agenda magazine