A telephone support program is looking to tackle loneliness and depression in elderly people who find themselves isolated after being discharged from hospital.
Bolton Clarke Research Institute is working with Melbourne's Northern Hospital and volunteer organisation Friends for Good to roll out the program.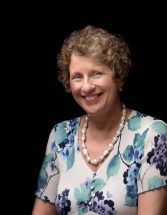 BCRI Principal Research Fellow Professor Judy Lowthian says people who attend emergency departments, particularly older people, are more likely to experience loneliness and depression.
"When they go to the ED, they're treated for the medical condition that they've gone in there for," she told Community Care Review.
"And sometimes they are then discharged home feeling just as lonely – if not more lonely and isolated than when they went in."
BCRI is looking to recruit 100 patients over the next six to nine months, with five to ten volunteers supporting them throughout the three-month program.
Patients will be identified in the emergency department through short surveys, where they'll be asked how they're feeling.
After patients have been discharged from the hospital, volunteers will call them every week, providing social support through a 20 to 30 minutes phone call.
The calls are not designed totprovide counselling and are non-clinical in nature. Instead, they will provide social contact and could involve chatting about hobbies, news events, cooking, gardening, books and TV shows.
Pilot program
The HOW-R-U? project, funded by Better Care Victoria, is built off an earlier pilot undertaken by Professor Lowthian.
That program, also called HOW R U? was conducted at two tertiary hospital emergency departments in Melbourne.
Over the course of three months, social support telephone calls were delivered to 39 patients, aged 70 or older, who had been discharged from the emergency department.
Professor Lowthian says it was a very small study but it was able to demonstrate a reduction in symptoms of loneliness and depression.
One of the key learnings was that patients appreciated having someone following them up after their hospital visit, she says.
"They actually enjoyed talking to someone that they didn't know.
"And they felt that they could tell their volunteer peer supporter things that they actually wouldn't discuss with other people, such as their family because there was that degree of anonymity."
Connecting patients with their community
Patients will be connected back to other services in their communities when the current program ends.
"We would like to connect people with their local communities because we believe that really helps people become more socially connected," Professor Lowthian says.
Although other telephone support lines are available, these depend on an individual taking the initiative to reach out.
"It actually takes quite a lot for someone to have the confidence to reach out in that situation," Professor Lowthian says.
"The beauty about this program…is that it's actually targeted, so we're picking people up and identifying them so that we can provide the support."
Professor Lowthian would like to see the program extended to eventually become routine for hospitals, and to be implemented into community practice by general practitioners or their nurses.
"Our health is not just our physical health, it's our social and our cognitive health as well," Professor Lowthian says.
"So, if we can pick up other aspects rather than just the medical condition, like the cough or the cold or the ache or the pain that is part of it, I think that would be fantastic."
Subscribe to Community Care Review