MiCare is on a mission to be a national provider of services for elders from different ethnic communities, the organisation's head tells Australian Ageing Agenda.
CEO Petra Neeleman and her staff at DutchCare in Melbourne are growing and planning big.
The organisation announced a merger with New Hope Foundation and name change to MiCare in August last year reflecting the planned growth from an ethno-specific to a multicultural aged and community service provider.
It has now expanded into Queensland with plans for growth in NSW among large ageing migrant communities.
MiCare merged with long-time associate Netherlands Retirement Village Association Queensland (NRVAQ) this month adding a 189-bed residential facility and 77 collocated retirement living units in Brisbane and a home care service to its portfolio.
MiCare's expanded residential care services will be based on the Eden Alternative philosophy of care pioneered in Australia by DutchCare, with small group residential care, but also utilising large scale technology and planning efficiencies.
Petra Neeleman has been the CEO of the NRVAQ since June 2016 whilst also retaining the roles of CEO of DutchCare and executive director of MiCare.
"11 years ago we came up to help Netherlands Retirement Villages Association Queensland and their Prins Willem Alexander (PWA) facility. They now provide residential aged care, home care packages and independent living units carried out under the MiCare banner," Ms Neeleman told AAA.
"I was PWA's CEO for a while and then on their board since 2006 as well as running DutchCare in Melbourne as we've walked their membership through the merger, which occurred on 1 July.
"When I was formally introduced to PWA staff and residents following the merger announcement they welcomed me home."
Technology allows MiCare's Melbourne-based team to manage PWA although Neeleman usually commutes to Brisbane weekly from Melbourne.
"We are working towards merging components of our business and we plan to make efficiencies through economies of scale and overall reduction in administrative staff, enabling us to redirect more funds into direct service delivery," she said.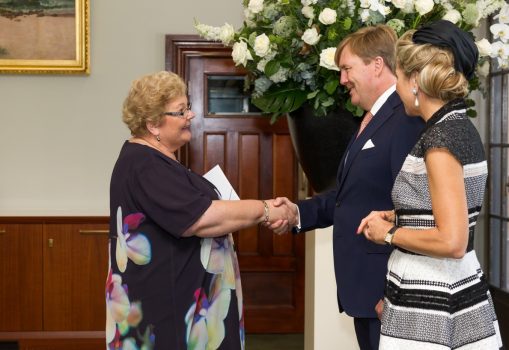 MiCare's growth is part of a multicultural aged care push responding to projections  showing that by 2026, one in five older Australians – and one in three seniors in Victoria – will be from a non-English speaking country.
"The numbers of older Dutch born are dropping, as are other groups from Australia's postwar migration. Our expertise and future mission is to care for elders from different communities, rather than becoming a mainstream service," Ms Neeleman said.
"We have been talking to other communities about their settlement and care needs and in a recent Aged Care Approvals Rounds we received funding for 108 new beds for the Indian community and to expand our existing Carrum Downs home.
"Our overall model of care has moved from 15 to 12 beds per or household, reflecting the higher care needs of those coming into aged care. It's based on the Dutch polder model with staff working permanently with one household and RNs coming in to provide the extra care."
Ms Neeleman said this latest merger would "help to bring us one step closer to our goal" of becoming a national service provider.
Comment below to have your say on this story
Send us your news and tip-offs to editorial@australianageingagenda.com.au 
Subscribe to Australian Ageing Agenda magazine and sign up to the AAA newsletter