A new online educational tool has been developed for those caring for people living with Parkinson's disease in aged care homes.
Aimed at registered nurses and personal care assistants, the Fight Parkinson's Learning Hub provides on-demand courses to improve the lives of people living with the progressive neurological condition.
"The learning content has been developed by our multidisciplinary health team, using contemporary evidence-based content to provide best-practice care for people living with Parkinson's," Fight Parkinson's CEO Emma Collin told Australian Ageing Agenda.
It is estimated that up to 8 per cent of Australia' aged care population is living with Parkinson's disease.
Common symptoms include stiffened muscles, slowing movement and resting tremors. People living with Parkinson's disease can also experience pain, depression, anxiety, changing speech patterns and loss of facial expressions.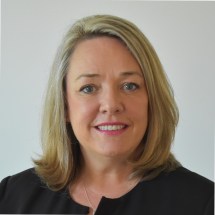 Following a diagnosis, everyone's journey with Parkinson's disease is different, said Ms Collin. "Due to the progression of the disease, patients face constant advancement of condition, increasing complexity of symptoms and health and disability challenges. The symptoms they experience, disease progression and the appropriate treatments need to be tailored."
There are many key challenges for care staff, Ms Collin told AAA: "Not getting essential medication on time, not understanding the fluctuating nature of the symptoms, and not understanding the communication changes experienced by people living with Parkinson's."
The hub consists of four initial programs developed to provide healthcare professionals learning opportunities to improve a better understanding of the incurable condition.
During the programs, aged care nurses and workers can learn about the key signs and symptoms of Parkinson's, as well as the practical ways they can support the individual living with the disease.
The learning hub will be sold to aged care providers and to individual RNs and PCAs working in aged care settings.
"The aim is to leave the aged care staff with an overview of the many facets of Parkinson's and an understanding that residents they care for with the condition do not fit in one box with one solution," said Ms Collin. "As a result, we hope to see residents experience a better quality of life."
Comment on the story below. Follow Australian Ageing Agenda on Facebook, Twitter and LinkedIn, sign up to our twice-weekly newsletter and subscribe to AAA magazine for the complete aged care picture.