The introduction of the NDIS has resulted in a larger support co-ordination role for the state's already over-extended carers, a NSW survey has found.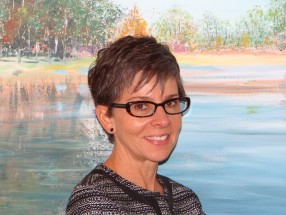 The Carers NSW survey questioned almost 2000 NSW carers and found they feel overworked, undervalued and in need of respite, with many saying their own well being is suffering as a result.
It also found the National Disability Insurance Scheme may be adding to their burden. NSW became the first state to sign up to the scheme, which will provide 140,00 people in the state with $6.4 billion worth of support.
"These findings suggest that under the NDIS, carers are being expected to undertake more of a support coordination role than previously, which may have implications for their health and well being and socio-economic participation," the report says.
Launching the report at the organisation's biennial conference on Friday, Carers NSW Ceo Elena Katrakis said the results showed that carers are struggling to stay on top of changes in the sector.
The survey, carried out between May and June this year, received 1,830 responses including 1,706 current and 124 former carers. It aimed to collect data about carers' "lived experience" across a range of areas,  Ms Katrakis said.
"Respondents this year reported lower well being than in previous Carers NSW surveys and higher levels of psychological distress than the average carer in NSW as reported in an ABS survey carried out in 2015," she said.
"The survey findings suggest that carers are struggling to stay on top of sector changes and their health and well being is suffering as a result.

"Government, employers and the community need to do more to recognise the important and often challenging work that carers do."
However it wasn't all bleak, with 43 per cent of carers saying their caring had positive aspects, compared to 25 per cent who said there were no positive aspects.
Carers NSW defines a carer as someone who provides unpaid care and support to a family member or friend who has a disability, mental illness, drug or alcohol dependency, chronic condition, terminal illness or who is frail.
There are an estimated 904,400 carers in NSW and almost 3 million nationwide.
The typical respondent was a female primary carer aged between 45 and 64, educated beyond high school and not in paid work. Typically, they were caring for one person without any assistance from other family members.
Half of those surveyed provided more than 60 hours of care a week and and one in three had been caring for more than 20 years.
Support and services
Some 756 respondents were caring for someone over the age of 65, the report found. Of those, 33 per cent said the person they were caring for was accessing a home care package, 14 per cent were getting private services and 13 per cent were recipients of a CHSP.
Fifty per cent said aged care services gave them a break but 45 per cent said is wasn't enough for them to go back to work.
A total of 713 recipients were caring for an NDIS recipient. Just under half said the NDIS support gave them a chance for a break but 55 per cent said it didn't give them the option of returning to work.
Carer support services had a relatively low uptake, with less than half saying they used respite, counselling, online forums or a support group.
The release of the report coincides with National Carers Week, which runs from October 14-20.
Carers at a glance
Carers are spending more time organising care and support than they were two years ago
The survey found a deterioration in carer's wellbeing psychological stress compared to previous surveys
One in four felt their role was not recognised in the community
One in three said they wanted more respite, counselling or access to support groups
Carers felt included in NDIS and aged care planning but said they were less likely to be asked about their own needs
Almost half had difficulty meeting living expenses
More than three quarters  of carers with long-term illness or disability said their caring role had contributed to it
(source: Carer Survey Report 2018, Carers NSW)
The report can be downloaded here.
Read more: Global campaign targets carers
Subscribe to Community Care Review