Facility reports are now available for South Australian aged care providers while all stakeholders can access a general report.
The Registry of Senior Australians at the South Australian Health and Medical Research Institute designed an Outcome Monitoring System to examine the variation in the quality and safety of care delivered to individuals obtaining aged care services. After five years of development and preparation, the ROSA OMS reports are ready for circulation.
They include the ROSA OMS Brief Report for South Australia 2022, which describes the variation in quality and safety of care received by 4,127 older South Australians enrolled in ROSA in residential aged care facilities during 2019.
And the ROSA OMS Facility Report 2022, which examines the quality and safety of care delivered to individuals in a facility according to 12 quality and safety indicators and provides benchmarks for comparison.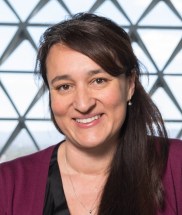 The facility report is free and provides detailed evidence to aged care providers about their practices and outcomes and can be used for benchmarking purposes, said ROSA director Professor Maria Inacio.
"The aim is that these individual facility reports will spark conversations within and between providers regarding best practices. Our ultimate goal is to promote quality improvement, transparency, and accountability for the aged care sector," Professor Inacio told Australian Ageing Agenda.
She describes the ROSA OMS as a pragmatic and low-burden quality and safety monitoring and benchmarking system because it leverages existing national and state-based data and requires no additional data collection.
The ROSA OMS reports on 12 quality and safety indicators for residential aged care facilities or providers and 15 indicators for home care package providers.
The inaugural release of the ROSA OMS Facility Reports cover 4,127 individuals living in 243 permanent residential aged care facilities in South Australia in 2019. Among the 12 quality indicators examined, it found antibiotic use had the highest prevalence including more than half of residents. The key findings include:
antibiotic use – 51 per cent
exposure to a high sedative load – 38 per cent
incidence of emergency department presentations – 23 per cent
exposure to chronic opioid use – 17 per cent
antipsychotic use – 16 per cent
experiencing of falls-related hospitalisation – 12 per cent
delirium or dementia-related hospitalisation – 5 per cent.
The ROSA OMS Public Report is available online.
The current ROSA OMS Facility Reports are available to South Australian aged care providers that had more than 20 residents living in their facility in 2019. Send an email to rosa.oms@sahmri.com asking for a Facility Report Request Form to start the process.
ROSA is hosting a one-hour webinar on 3 November at 1:00 PM (ACDT) to tell providers more about the report. Professor Inacio said further sessions or one-on-one consultations are available on request.
"Ideally the attendees are providers in South Australia that already received their reports," she said, "but anyone is welcome."
Comment on the story below. Follow Australian Ageing Agenda on Facebook, Twitter and LinkedIn, sign up to our twice-weekly newsletter and subscribe to AAA magazine for the complete aged care picture.