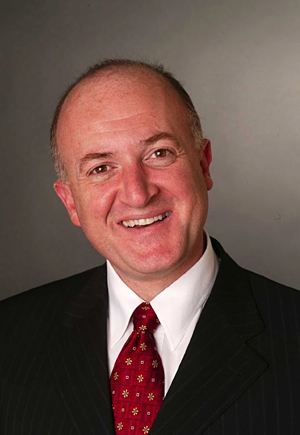 Above: Professor Mohamed Khadra
By Stephen Easton
A new Telehealth Centre to be established at Nepean Hospital will allow University of Sydney researchers to expand on their work in the burgeoning field, thanks to new funding announced in last week's NSW Budget.
The NSW Government has allocated $500,000 per year over four years to the new centre so that researchers at Sydney Medical School, such as Professor Mohamed Khadra, can conduct a greater range of telehealth pilot projects.
Professor Khadra, a professor of surgery and expert in eHealth, said the centre could now develop a wider range of person-centred healthcare models to fight the tyranny of distance and treat more people at home instead of in hospital.
Most of these telehealth models have direct applications in aged care provision and in various nursing home, supported living and retirement village settings.
One pilot study will investigate ways of remotely monitoring the vital signs of frail aged people and hospital outpatients – a concept that has delivered positive results, particularly for chronic disease management, in several other Australian trials.
"We want to develop devices for elderly people who may be living at home, and monitor them on a daily basis to make sure they don't end up having falls or illnesses that are not detected early," Professor Khadra said. "You want these things to be detected as early as possible – and that's what one of the projects we want to launch is all about."
The new funding will also allow further development of the Sydney Medical School's unique virtual reality 'island' – a three dimensional model of Nepean Hospital, built within a popular online virtual world called Second Life.
While many applications of telehealth aim to keep people out of hospital, the virtual environment in Second Life could do the opposite. Researchers hope to take patients who are worried about an upcoming operation through the virtual version of Nepean Hospital, which was originally developed as an online teaching facility for Sydney Medical School students.
"One of the major causes of hospital avoidance behaviour is people feeling anxious about the unknown, so [using Second Life] will mean they can go through the various steps that will happen when they go in for an operation," Professor Khadra said.
Above: A video showing the Sydney Medical School's virtual environment, in which students can undertake problem-based learning activities.
The new funding, he added, would generally lead to "significant benefits to patients as well as savings in bed days at hospitals" and demonstrated that the newly appointed NSW Health Minister, Jillian Skinner, was committed to patient-centred care and giving decision-making power back to those working in the health system.
The experienced doctor said this view was increasingly being expressed by other health professionals, many of whom had previously criticised the health system as being too bureaucratic and "lacking compassion".
"As an ordinary doctor with no political affiliations with anyone, we are starting to feel very optimistic in NSW, because the current minister is doing a number of things that allow more patient-centred care," he said. "At first we were cynical but we're increasingly seeing it manifested in a number of projects that go to the heart of what everyone's been complaining about in health for number of years. What we're seeing from the minister is a real engagement in addressing these things.
"She seems to be taking the bull by the horns and absolutely devolving power down to the local hospital networks, which is something [health professionals] have been saying should happen for a long time."