Menu and mealtime quality assessment can help aged care homes improve residents' quality of life and reduce  complaints and expenses, an expert aged care dietitian will tell an upcoming industry forum.
Dietitians Australia developed the Menu and Mealtime Quality Assessment for Residential Aged Care tool to help accredited practising dietitians provide expert assessment and recommendations about the nutrition and menu and mealtime experience residents receive.
The tool's framework aligns to the Aged Care Quality Standards, said Dietitians Australia aged care subject matter lead Julie Dundon, who will provide insights on the initiative at a Leading Age Services Australia industry webinar on Wednesday.
The tool aims to provide aged care homes with clear direction on how to meet the quality standards in regards to food and nutrition, Ms Dundon said.
"The main goals are providing guidance to the aged care provider to give some practical direction about providing a nutritious diet that's unique and reduces the risk of malnutrition, unplanned weight loss, pressure, injuries… wounds, falls, and of course admission to hospital," Ms Dundon told Australian Ageing Agenda.
Dietitians will use the tool to screen for malnutrition, assess the risks, look whether the menu is meeting protein targets in a practical way and give recommendations about how to meet nutritional needs and overall need for commercial nutrition supplements, she said.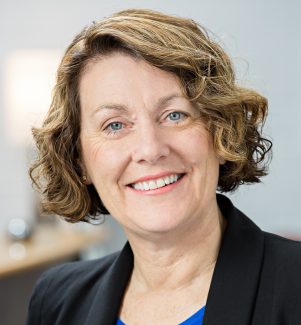 "We can give practical advice that can be put into place to reduce the risks to the resident for their benefit and therefore their quality of life," Ms Dundon said ahead of her appearance at this week's webinar on the menu and mealtime assessment tool.
Improving the quality of food and residents' lives will result in fewer food-related complaints for providers to deal with, she said.
"If we've got a good plan to improve the menu, residents are more likely to enjoy it. And then there are less complaints and the aged care provider can be proactive in their work."
Ms Dundon said the tool and implementing the resulting recommendations could also help providers save on unnecessary expenses.
"There will be cost savings across the board. So falls, pressure wounds and all of those risks are going to be reduced if we have a menu that's not only well balanced, but that is going to meet the residents' preferences as well," she said.
The tool will help boost the quality of aged care home menu reviews and audits and guide younger, less experienced dietitians to provide a quality report, Ms Dundon said.
She said there was also a need for more awareness among providers about the importance of quality menu audits.
"Merely completing a paper-based report isn't sufficient. We need to be on site to observe the actual food service and the mealtime experience rather than just a paper menu," Ms Dundon said.
The LASA Insights on the Menu and Mealtime Quality Assessment for Residential Aged Care webinar takes place on 1 September.
Comment on the story below. Follow Australian Ageing Agenda on Facebook, Twitter and LinkedIn, sign up to our twice-weekly newsletter and subscribe to AAA magazine for the complete aged care picture.