Many new aged care residents have existing oral health conditions before they enter residential aged care, a University of Sydney study has found.
The study, published in the Australian Dental Journal, looked at the de-identified oral health assessment data of 409 newly admitted aged care residents at 13 aged care facilities in New South Wales from 2015 to 2018.
It found almost half of new residents had one or more decayed or broken tooth or root present upon admission an aged care facility (48 per cent).
Almost one in 10 of the new residents had four or more decayed, broken or non- functional teeth, according to the study.
The findings show the oral health of new residents started to decline before they lived in aged care, said lead researcher Kuang-Yin Chu.
"Contrary to what we believe, which is that older people's oral health deteriorates while they are staying in an aged care facility, the decline actually happens before they start living there," Mr Chu told Australian Ageing Agenda.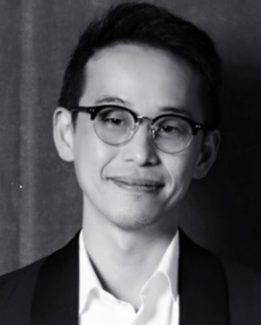 They study also found that the oral cleanliness of half of the new residents was unsatisfactory (45 per cent).
"This could lead to other potential oral health concerns or dental diseases," said Mr Chu, an oral health therapist.
However, the study found that most new residents had healthy lips (85 per cent), tongues (77 per cent), gum and soft tissues (61 per cent) and saliva (63 per cent).
The study also found that 75 per cent of new residents were physically dependant on others to carry out activities of daily living such as getting out of bed, bathing and toileting and 42 per cent required assistance to practice daily oral hygiene.
Just over three-quarters of new residents were able to communicate effectively about their needs (76 per cent) and 6 per cent exhibited behavioural complications during the assessment.
The poor oral health status of new residents may be due to the proportion of new residents physically dependent on others for daily activities including oral hygiene, Mr Chu said.
He said the findings highlight the importance of proactively addressing new residents' pre-existing oral health concerns.
"There should be a proper pathway to assess their dental problems at the baseline so we can more thoroughly and more carefully manage their care plan while they are staying in residential care," Mr Chu said.
"Dental disease is long-term and it doesn't just happen overnight. We need to focus on prevention," he said.
He also suggested registered dental practitioners undertake regular oral health assessments of aged care residents and provide more training for staff on oral health and diseases.
Comment on the story below. Follow Australian Ageing Agenda on Facebook, Twitter and LinkedIn, sign up to our twice-weekly newsletter and subscribe to AAA magazine for the complete aged care picture.