A new online resource is available to help ease the burdens non-professionals providing palliative care face.
Led by Flinders University's Research Centre in Palliative Care, Death and Dying, the website – CarerHelp – is aimed at family members, friends, neighbours and others who are providing physical, emotional and practical support for someone with a terminal illness.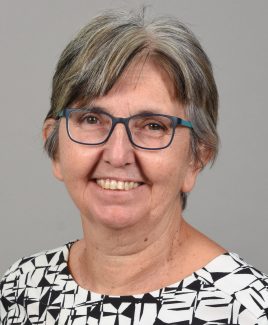 "A significant portion of these carers can feel overwhelmed, isolated and experience psychological, along with financial, distress," said RePadd director Professor Jennifer Tieman. "Carers can have unmet information needs and these change across the caring period, so they need easy access to support materials."
Professor Tieman's team undertook the development of the website as part of a national collaboration involving St Vincent's Hospital Melbourne, University of Technology Sydney, and Carers Australia.
Carers were consulted during the development stage of the website so researchers could understand their challenges and their needs.
The carers who were interviewed highlighted the need for information on:
services
symptom management
relationships
preparation for death
managing emotional and psychological impacts.
"Being able to identify their issues through consultation with carers has ensured trustworthy resources that are relevant to the carer groups themselves," said Professor Tieman.
While there is already plenty of palliative care information available online, Professor Tieman said: "Much of that which provided is disparately located, inadequately detailed and disease specific."
First launched in October 2019 for a test period through to June 2020, the website attracted an average of 633 users and 2,802 web page views each month.
Subsequent Feedback led to changes to the website and revealed the need to better promote the resource said Professor Tieman.
"CarerHelp's marketing strategy seeks not only to build brand awareness but also to utilise broker agencies including specialist palliative care services, care organisations and consumer groups who provide a bridge to carers who may not have had direct access or interest in online resources."
Comment on the story below. Follow Australian Ageing Agenda on Facebook, Twitter and LinkedIn, sign up to our twice-weekly newsletter and subscribe to AAA magazine for the complete aged care picture.