Macquarie University is working with an aged care provider to develop a predictive falls risk model for the aged care sector to help minimise falls among senior Australians, this week's national conference on gerontology research heard.
The project is in response to a recent systematic review that identified a lack of suitable predictive falls risk models for aged care.
The model is being developed in partnership with New South Wales aged care provider Anglicare with funding from a national research council grant.
It will use data that is routinely collected data in residential aged care, said Dr Karla Seaman, a research fellow at Macquarie University's Australian Institute of Health Innovation.
"We are designing and developing a dashboard for this predictive model to sit integrated within client data. And there'll be two risk models that we're exploring; falls and quality of life," Dr Seaman told the 2021 Australian Association of Gerontology Conference on Wednesday.
"We're co-designing with aged care clients, family members, aged care staff and GPs," said Dr Seaman, a co-lead investigator on the study.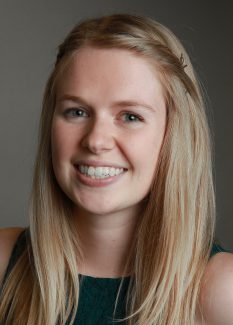 Fellow co-lead investigator Dr Kristiana Ludlow said the university conducted the study to identify models for predicting falls in residential and home aged care services using routinely collected electronic health record data.
"We were interested to know how falls risk models have been developed in these settings, what was their accuracy and use in falls prediction, and then how they've been implemented to prevent falls," said Dr Ludlow, a honorary postdoctoral fellow at the Australian Institute of Health Innovation.
Falls are the single largest contributor and behind just over two in five injury-related hospitalisations among older Australians, she said.
"Six out of seven people who suffer fall-related injuries live in residential aged care homes or receive care services from home-based or community providers," Dr Ludlow said.
The study involved screening more than 7,000 papers but only four met the inclusion criteria. They included two each for residential and home aged care settings.
It identified nine predictive fall models and seven fall predictors including demographics, assessments conducted with residents or clients, fall history, medication, health condition, physical abilities and environmental factors.
However, Dr Seaman said there were limitations on the usefulness of predictive performance of the identified models.
"This really limits the utility of using these predictive performance models for other organisations and replicating these models," said Dr Seaman.
"None of the models identified had been implemented and evaluated within practice. And it's critical to determine their true effectiveness and cost effectiveness for health and wellbeing outcomes," Dr Seaman said.
"There's a large amount of data collected and stored in routine practice in residential aged care… but there's limited evidence from predictive models for falls within aged care services. More research is needed and more… statistical methods are needed as well," she said.
The 2021 AAG Conference takes place 9 -12 November.
Australian Ageing Agenda is a media partner of the AAG.
Comment on the story below. Follow Australian Ageing Agenda on Facebook, Twitter and LinkedIn, sign up to our twice-weekly newsletter and subscribe to AAA magazine for the complete aged care picture.