Aged care provider Southern Cross Care Tasmania has joined a palliative care partnership to improve end-of-life care for residents and their families across its facilities.
The Australian Palliative Care Outcomes Collaboration is a voluntary program that trains aged care staff and clinicians to assess the palliative care needs of new residents in a bid to improve care outcomes.
The program, which launched in 2005 to drive improvements in palliative care for residents and their relatives, also released an online course for managers and clinicians in 2018 to support implementation of the program and its tools.
Southern Cross Care Tasmania CEO Robyn Boyd said the program involves clinical assessments to identify and manage pain and symptoms.
"Assessments and tools as part of the PCOC program are used to determine if residents at admission have palliative care needs. It then allows staff to assess those needs and articulate them clearly in the care plan," Ms Boyd told Australian Ageing Agenda.
The provider is also undertaking palliative care needs rounds, which are an extension of the PCOC program, to ascertain when a resident becomes palliative.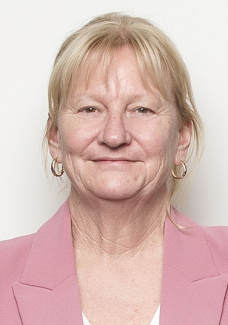 "We are then able to discuss it with a clinical multidisciplinary team and also with families and general practitioners," Ms Boyd said.
"The resident can also discuss what their goals of care are to ensure that we are able to provide individual and palliative care needs for them," Ms Boyd said.
PCOC provides one-on-one training and education to SCC staff chosen as clinical champions who will then roll out the program to others in the aged care homes.
Australian Health Services Research Institute improvement facilitator Dr Malene Ahern and SCC's general manager clinical services Hazel Bucher, who is also a psychogeriatric nurse practitioner, are providing the training.
Ms Boyd said 60 staff members have undertaken the training to date, with all nurses, care staff and leisure and lifestyle officers set to receive training.
"That work will continue through the champions to ensure that as part of our onboarding and orientation for new recruits it forms part of the buddy training," she said. "All existing staff will be trained and mentored through the champions at each site."
SCC joined the program because it identified a gap in palliative care services, Ms Boyd said.
"Our residents are coming to us older and more progressed on their palliative care trajectory and not staying with us as long.
"[We want] to make sure that we're providing the best possible quality of care we can to people, respecting individual choice and understanding what the important components of palliative care for residents are because it's not always clinical," Ms Boyd said.
Staff members have been "super engaged" and welcomed the training, she said.
"We're excited that they're so engaged in this and want to be part of it. It is meaningful for them and they can see the benefits for themselves as well as the resident."
Main image: Hazel Bucher and Dr Malene Ahern are providing the training to SCC Tasmania staff. Image: Sarah Molnar.
Comment on the story below. Follow Australian Ageing Agenda on Facebook, Twitter and LinkedIn, sign up to our twice-weekly newsletter and subscribe to AAA magazine for the complete aged care picture.