South Australian aged care provider Helping Hand has attracted a third of the additional registered nurses it needs to meet incoming requirements through a two-year transition and engagement program for new RNs.
Helping Hand has attracted 12 registered nurses through its partnership with provider peak body Aged and Community Care Providers Association's 12-month Aged Care Nurse Transition to Practice Program – which provides mentoring and professional development to graduate registered nurses.
To further bolster the opportunity, Helping Hand is offering two-years of engagement for additional employment security, localised learning with a commitment to turn theory into practice, and the opportunity to specialise in an area of choice during the second year.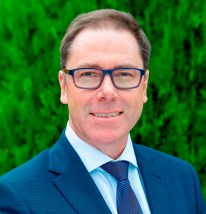 The additional support has been a huge drawcard, said Helping Hand chief executive officer Chris Stewart.
"With the requirement for 24/7 registered nurses coming in on 1 July 2023, and a mandated 200 minutes of care per day from October this year, the demand for staff is set to further increase.
"By partnering on this program, we have attracted one third of the number of new registered nurses we need to welcome into our workforce to meet the new RN requirements," Mr Stewart said in a statement.
ACCPA's program includes professional development sessions delivered by industry experts. Helping Hand reinforces the learning to turn theory into practice by teaming graduates with staff who can demonstrate the knowledge in action, and develop a community of practice.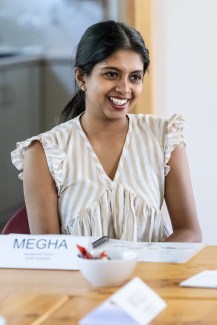 Under Helping Hand's program, graduates are also supported to develop core skills in their area of interest – such as wound management, dementia or palliative care – so they can specialise in their second year.
Among the new RNs is Megha Boban, who came to Australia in 2020 from India and completed a Bachelor of Nursing in Toowoomba.
Ms Boban said she was fascinated by dementia and cognitive impairment. She recently had her first floor shift in the memory support unit at Helping Hand North Adelaide, which she said was the best place to be learning about it. Ms Boban said she was also excited about specialising in dementia in her second year.
Similarly, fellow program participant Molly Han said the practical element was very important to her. Ms Han, who came to Australia from China and did a Bachelor of Science (Medical Science) in Sydney, is working at Helping Hand Ingle Farm. Ms Han said she was grateful she could apply theory before being "suddenly on the floor" because it "makes her feel much more confident to work".
As for her second-year specialisation, Ms Han is currently interested in palliative care but said she would wait and see how things evolved.
Mr Stewart said the two-year offering reflected the organisation's dedication to ensuring a stimulating and supported pathway from study to practice.
"We are keen to see graduates become confident, safe, competent, and professional practitioners who choose to stay working within the sector," he said.
Main image: Helping Hand RN transition-to-practice program particpant Molly Han
Comment on the story below. Follow Australian Ageing Agenda on Facebook, Twitter and LinkedIn, sign up to our twice-weekly newsletter and subscribe to AAA magazine for the complete aged care picture.