Home and palliative care provider Silver Chain has partnered with WA Health to provide overnight respite for palliative care recipients, saying it plugs a gap in existing services.
Silver Chain has been offering end of life services in WA for 30 years, including daytime respite for carers, and currently provides palliative care to more than 600 people a day.
However CEO Dale Fisher says palliative care across the board doesn't often include overnight respite, something the Silver Chain initiative aims to change.
The 12 month pilot will provide 1,000 nights of respite for people with progressive and life-limiting illness, including those at the end of their life.
Ms Fisher says overnight carer respite can create a smoother palliative care journey, help alleviate carer stress, and support those who want to die in their own homes.
"By offering this new service, we want to support the choices of our clients, including those who wish to die at home, while removing some burden from their carers," Ms Fisher says.
"Carer stress happens when carers become overwhelmed in meeting the needs of their loved one, particularly towards the end of their life.
"If the carer cannot continue, their loved one would have to go to a hospice or hospital, creating pressure for those services and not reflecting their wish to be at home."
Improving referrals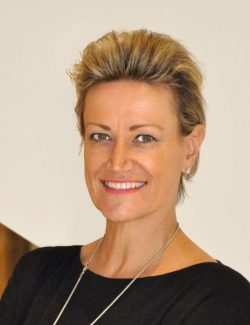 A second pilot will look at enhancing the referral process via an eligibility assessment tool to improve access to in-home palliative services.
The tool will provide a a more refined triage process, Ms Fisher says, and there will be a single point of contact for new palliative care referrals from doctors.
"The new approach will give greater certainty about when a referral from a medical practitioner can be accepted, speed up the process of referral and service access, and improve GP and client experience and engagement with palliative care," she said.
Moves to expand
Silver Chain recently announced was acquiring Apto Group, which provides home care for some 800 people in Victoria, as part of its strategy to expand its services out of WA and South Australia.
Announcing the deal in June, Ms Fisher said the acquisition would combine the experience and skills of both organisations and give clients a wider choice of community care options.
Apto Group owner Lyn Soltani said the move represented the next phase in the growth of the provider, which has been operating since 2004.
The acquisition is expected to be approved by the commonwealth government later this year.
Both organisations have committed to keep staff and existing service arrangements.
This story first ran on Community Care Review.
Comment on the story below. Follow Australian Ageing Agenda on Facebook, Twitter and LinkedIn, sign up to our twice-weekly newsletter and subscribe to AAA magazine for the complete aged care picture.